Overmax Camspot NVR 4.0 – surveillance suite
4 external IP cameras and DVR

Expandable to 8 cameras

High resolution Full HD recording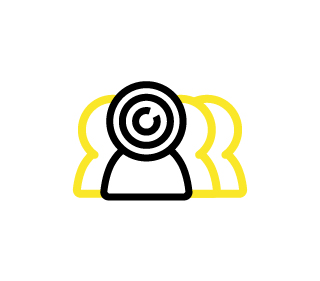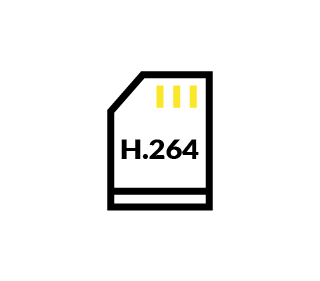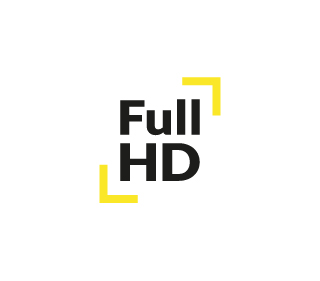 4 external IP cameras and DVR
High resolution Full HD recording
It is a comprehensive plug & play setthatallowsyou to fully secure your property.
Thanks to high video compression, footage created in high definition takes up little disk space.
It allows important details to be recognised, such as facial features, distinctive marks on clothing or registration numbers.
Overmax Camspot NVR 4.0 – professional set with easy operation
Are you thinking about a permanent view of your house and property, but are terrified of the complicated installation of the equipment? We understand this completely, which is why we present you with a set with an easy-to-use Plug&Play system. It's Overmax Camspot NVR 4.0 – a DVR and 4 IP cameras. Simply connect the devices to a power source and they will find each other automatically. Use our video manual to see how easy it is. Explore the possibilities and key features of the set!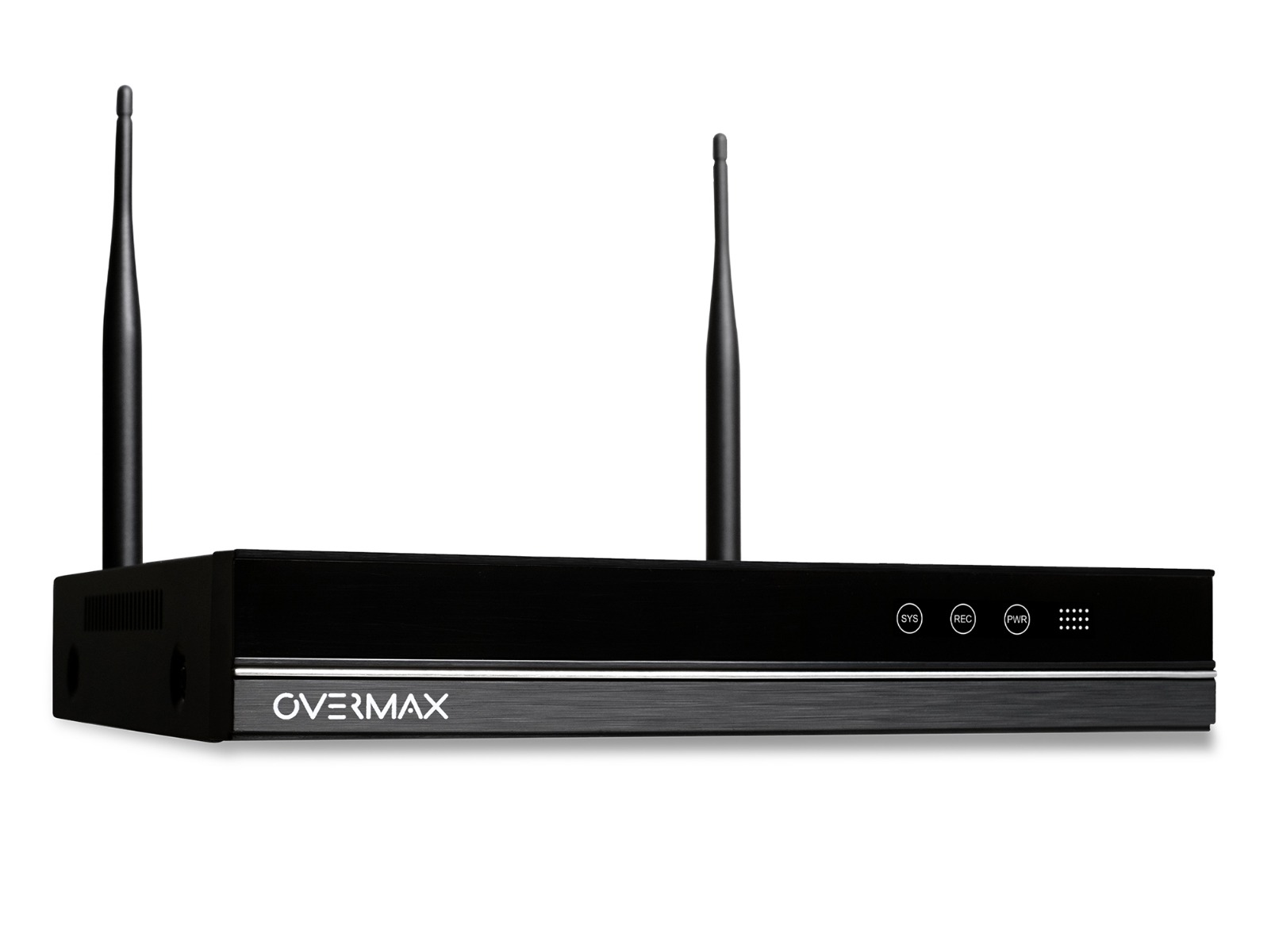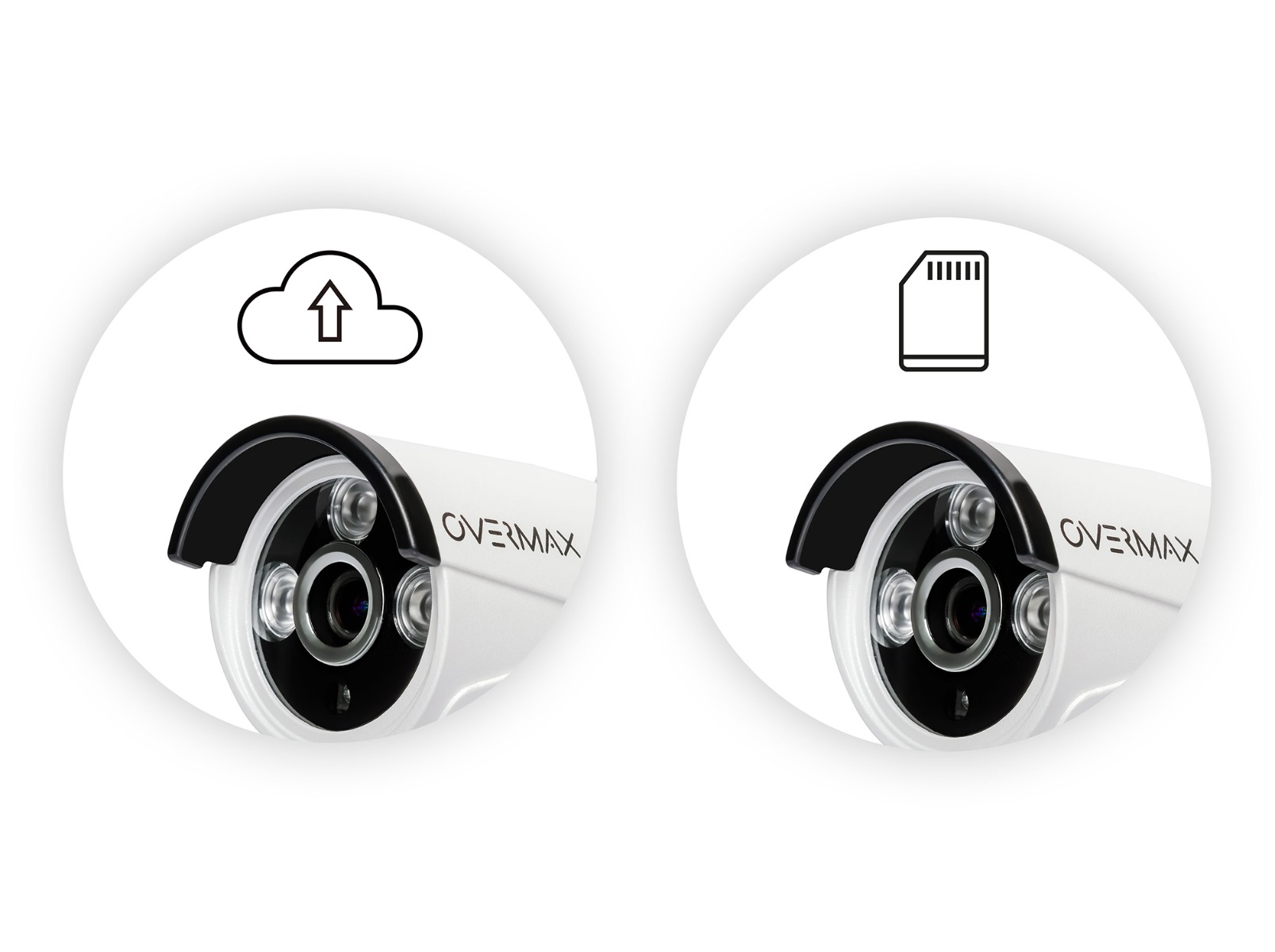 View recordings from the last 2 months!
DVR for Overmax Camspot NVR 4.0 is preloaded with Linux, so you can directly connect a monitor, mouse or external drive to it. There is a USB port and VGA and HDMI outputs. Store data on a SATA drive with up to 6TB capacity. This will give you access to a recording of the last 2 months. High compression (H.264) saves disk space while maintaining Full HD quality.
The camera's watchful eye day and night
Enjoy a view from 4 external cameras to make sure you don't miss a thing. Their metal casings are robust and waterproof (IP66 rating), so the set will work for a long time. The high resolution of the image makes it possible to recognise important details, such as registration numbers or characters. The IR LEDs and the IR Cut night mode function ensure a clear image even at night (range up to 25 metres). With Motion Detection, you will receive a notification on the app, when one of the cameras detects a moving object.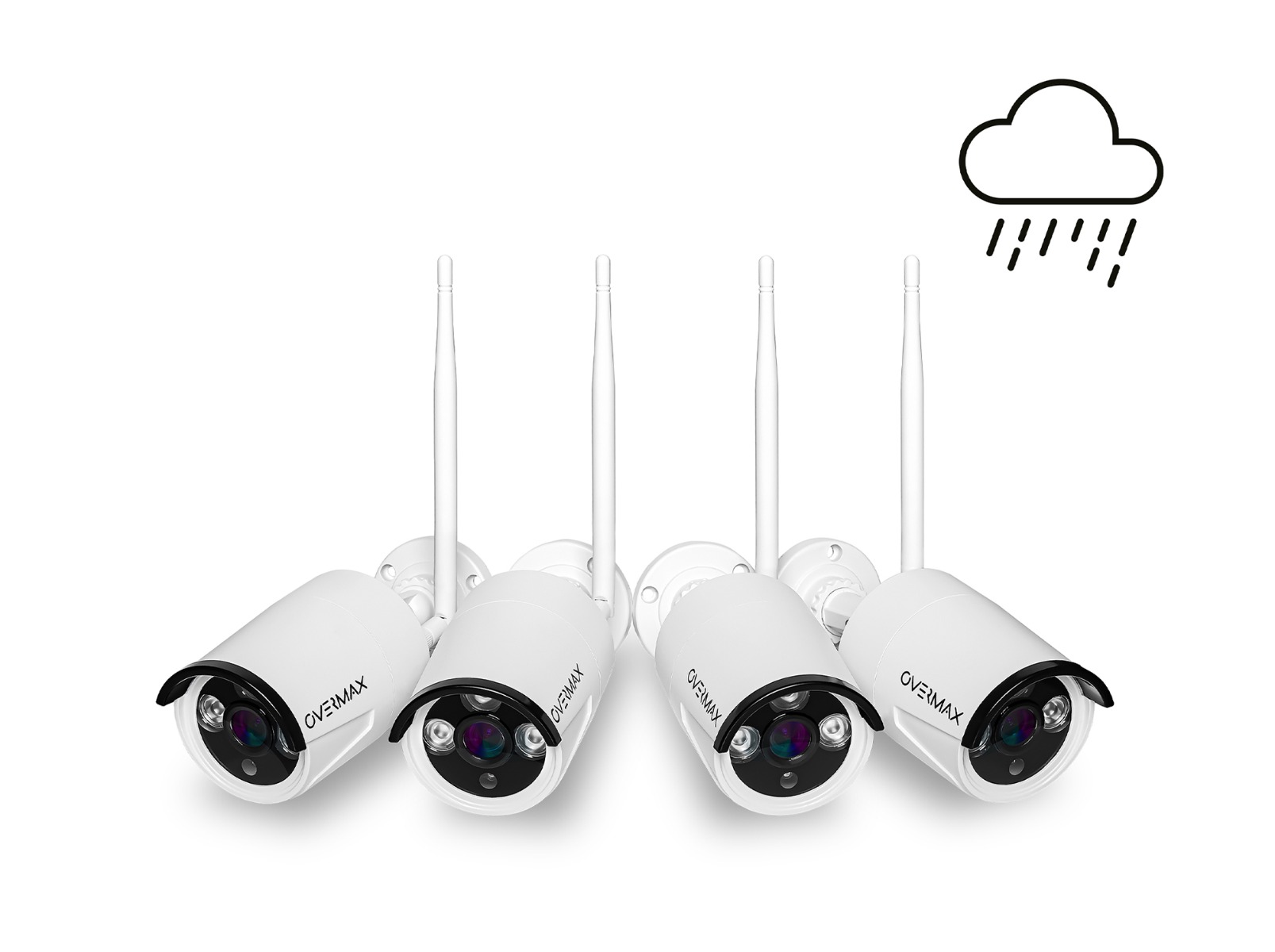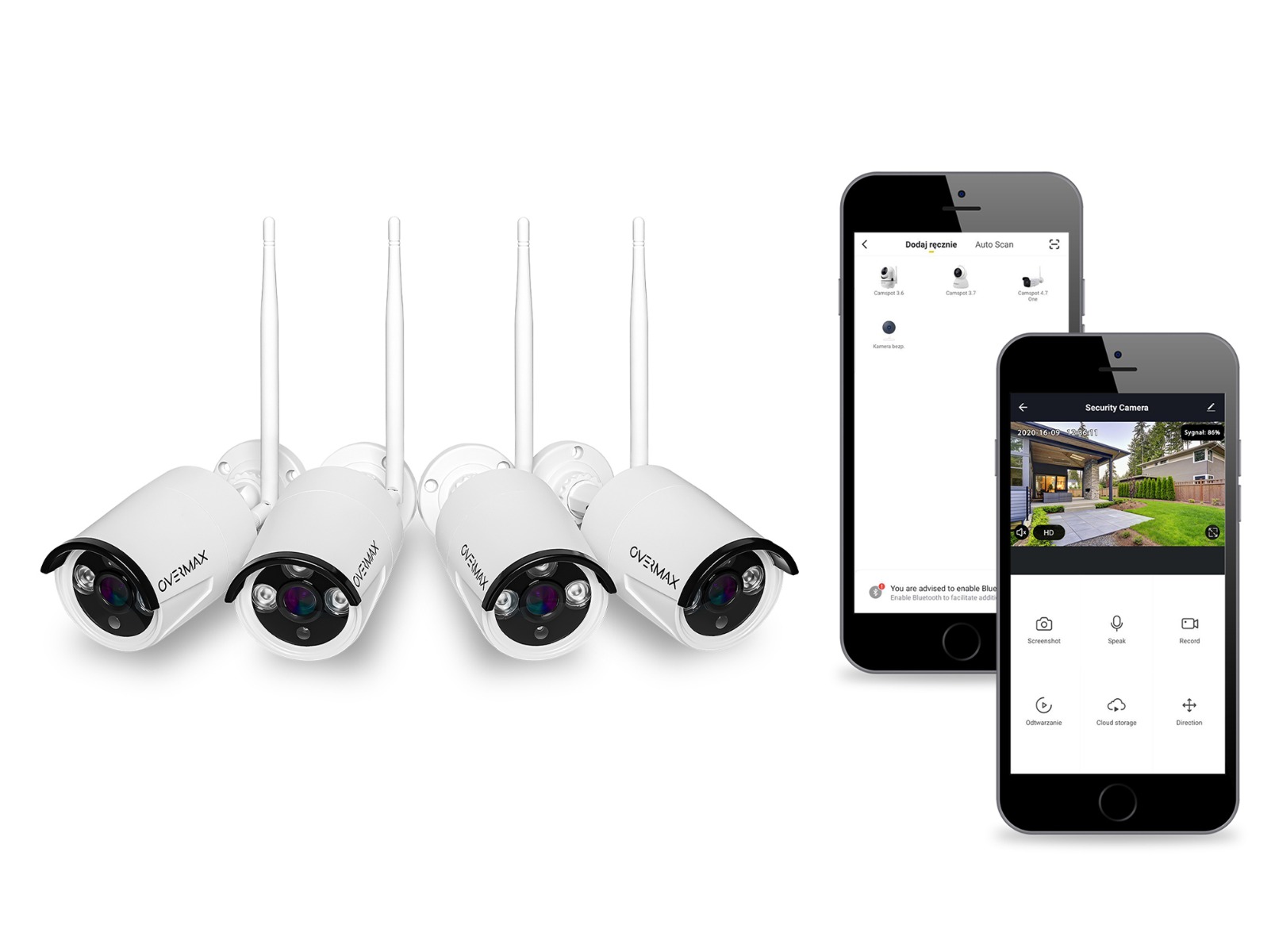 Free application for Overmax Camspot NVR 4.0
You can connect to the cameras wirelessly via Wi-Fi and the free Overmax Control app, which you can find in the Google Play or Apple Store. It will keep you up to date with the situation at home while you are at work or on holiday. Practical functions allow you to record, play video, adjust volume and take screenshots. You will receive alerts on recorded movement (or on running out of disk space) at the e-mail address you specify. They allow you to react quickly to disturbing events.
Specification
More Information

| | |
| --- | --- |
| SKU | OV-CAMSPOT NVR 4.0 |
| Chipset | GOKE 7102 |
| Video compression | H.264 |
| Resolution | 1920 x 1080px 25~30 fps (2,0MPx) Full HD |
| Sensor | 2,0M HD progressive scan CMOS sensor |
| Viewing angle | 92o |
| Camera rotation | No |
| Image inversion | Yes, Vertical |
| IR-LEDs | 3 |
| Night mode | Yes |
| Night mode range | 25m |
| Variable IP support | Yes |
| Camera type | External |
| Waterproof | IP66 |
| Motion detection | Yes, automatic detector |
| Working with multiple cameras | Yes |
| Motion detector | Yes |
| Networks | Wi-Fi b/g/n, P2P, LAN |
| Supported systems | Windows, Android, iOS |
| IR CUT | Built-in |
| English menu | Yes |