Controller with trimmers
Range up to 100 metres
Speed up to 45 km/h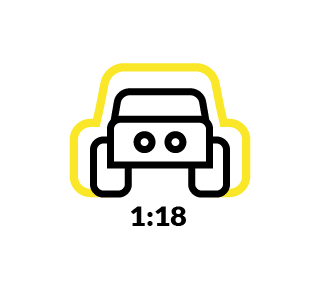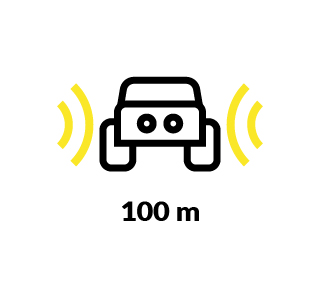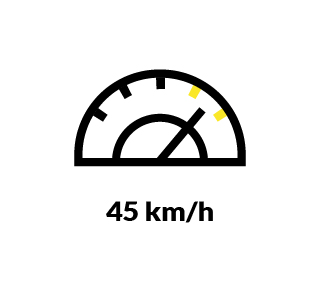 The large size and sporty styling make the car stand out on the track.
This is an opportunity to take part in exciting off-road rallies.
You will achieve it right from the start!
Overmax X-Blast — emotions at top speed!
Maybe you haven't had the chance to try it yet, but have dreams of racing high-performance RC cars off-road? For all fans of fast driving we have something extra – a huge dose of excitement with the Overmax X-Blast. The large RC car, made in 1:18 scale, has no equal! It accelerates rapidly up to 45 km/h and, thanks to its robust and flexible chassis, survives even the toughest problems. Check it out in action!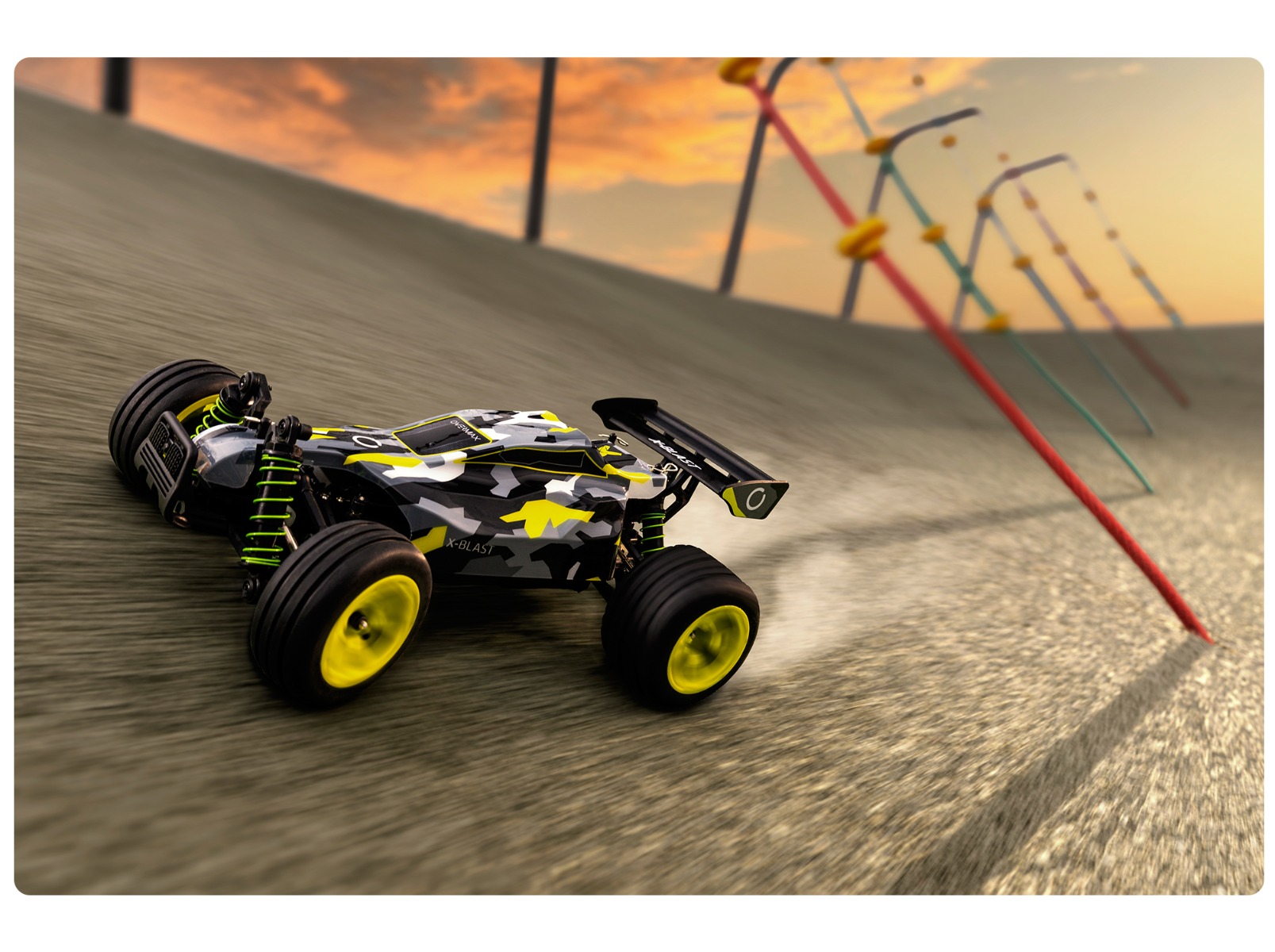 Metal four-wheel drive
The 4 x 4 drive system ensures fast starts and allows you to negotiate almost vertical climbs. Metal components – differential, shaft and hubs, make the Overmax X-Blast car reliable even on a tough obstacle course. An ergonomic controller with trimmers allows for advanced stunt riding. Not only does it feel great in your hand – with the potentiometers you can quickly reduce speed and accelerate coming out of corners.
Wheels with a unique tread
Large, treaded wheels suit all surfaces. It is worth checking them out! The front ones increase manoeuvrability, while the rear ones, with ankle tread, provide excellent grip on the ground. Flexible tyres provide excellent cushioning. The independent spring suspension makes the car stable over bumps.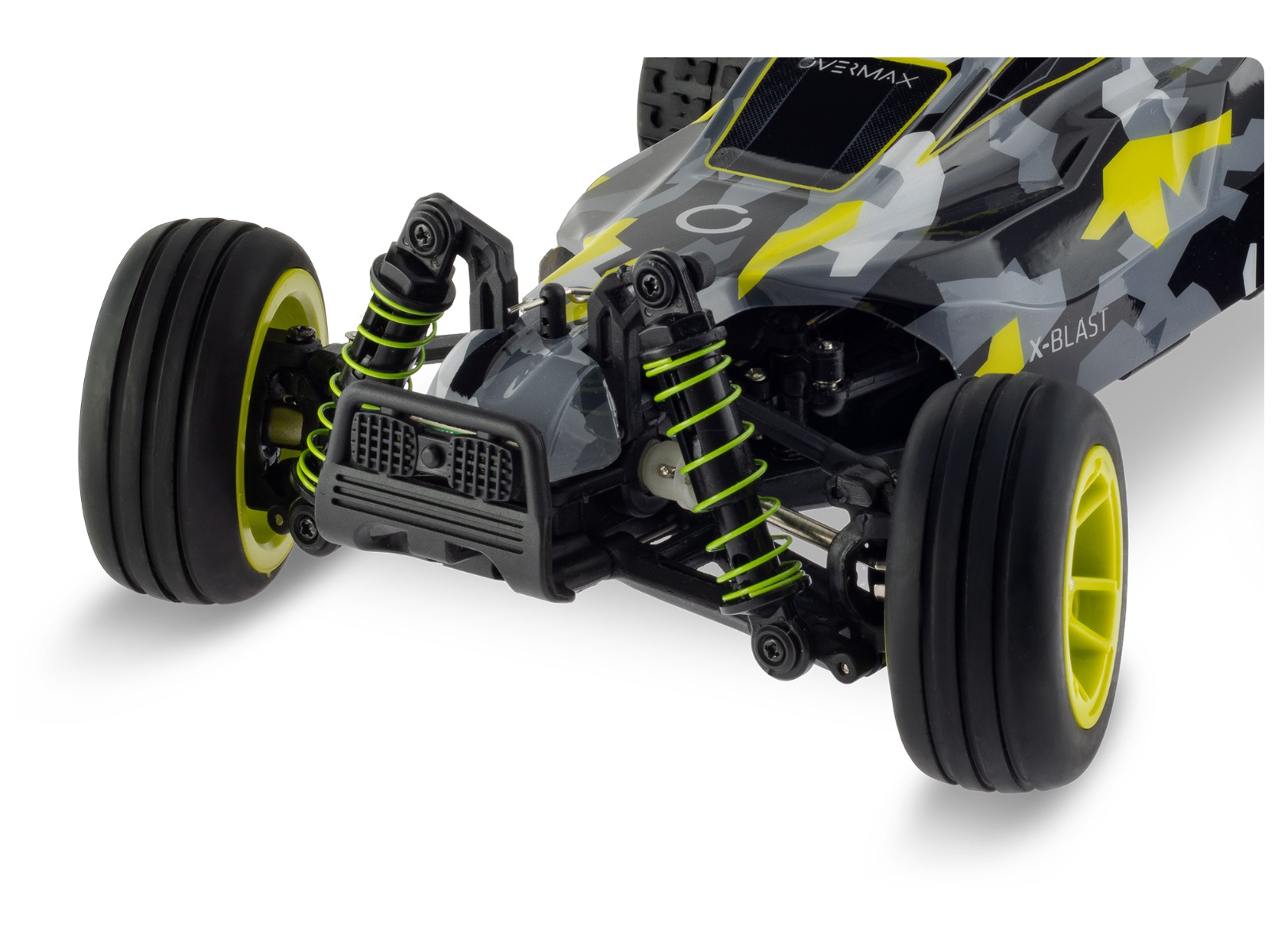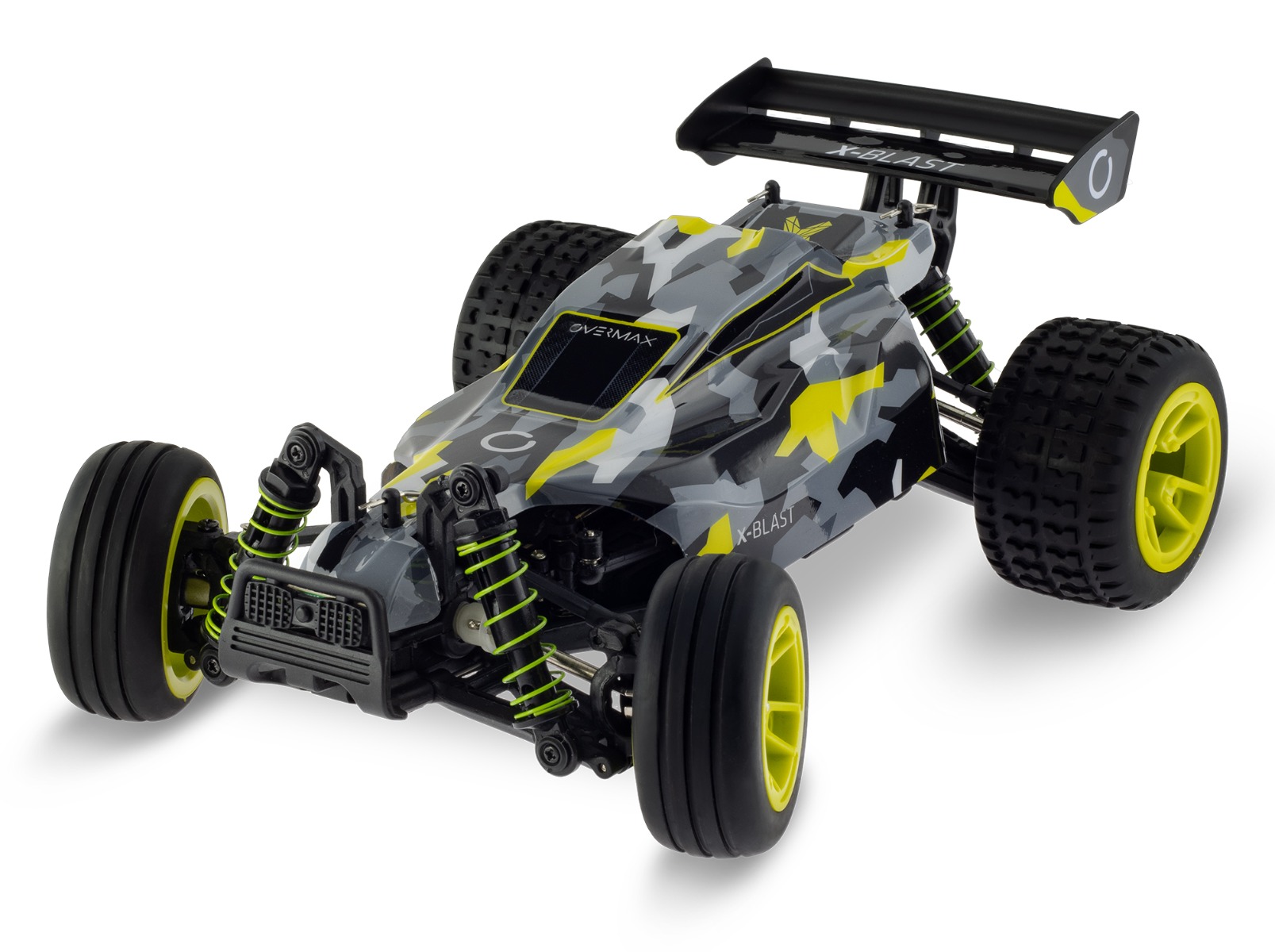 Feel the speed!
The modern technology used in the Overmax X-Blast RC car allows for maximum engine power while saving batteries. Unscrupulously thrust into top gear to get the most out of your entertainment. No need to worry – we've included safety features to prevent the engine from overheating and losing power.
Ready for a race with the RC Overmax X-Blast?
Perfect connectivity guarantees that the Overmax X-Blast car will respond instantly to your commands. The two included batteries (each with 850 mAh capacity) allow 30 minutes of entertainment without charging. So what track do we see each other on?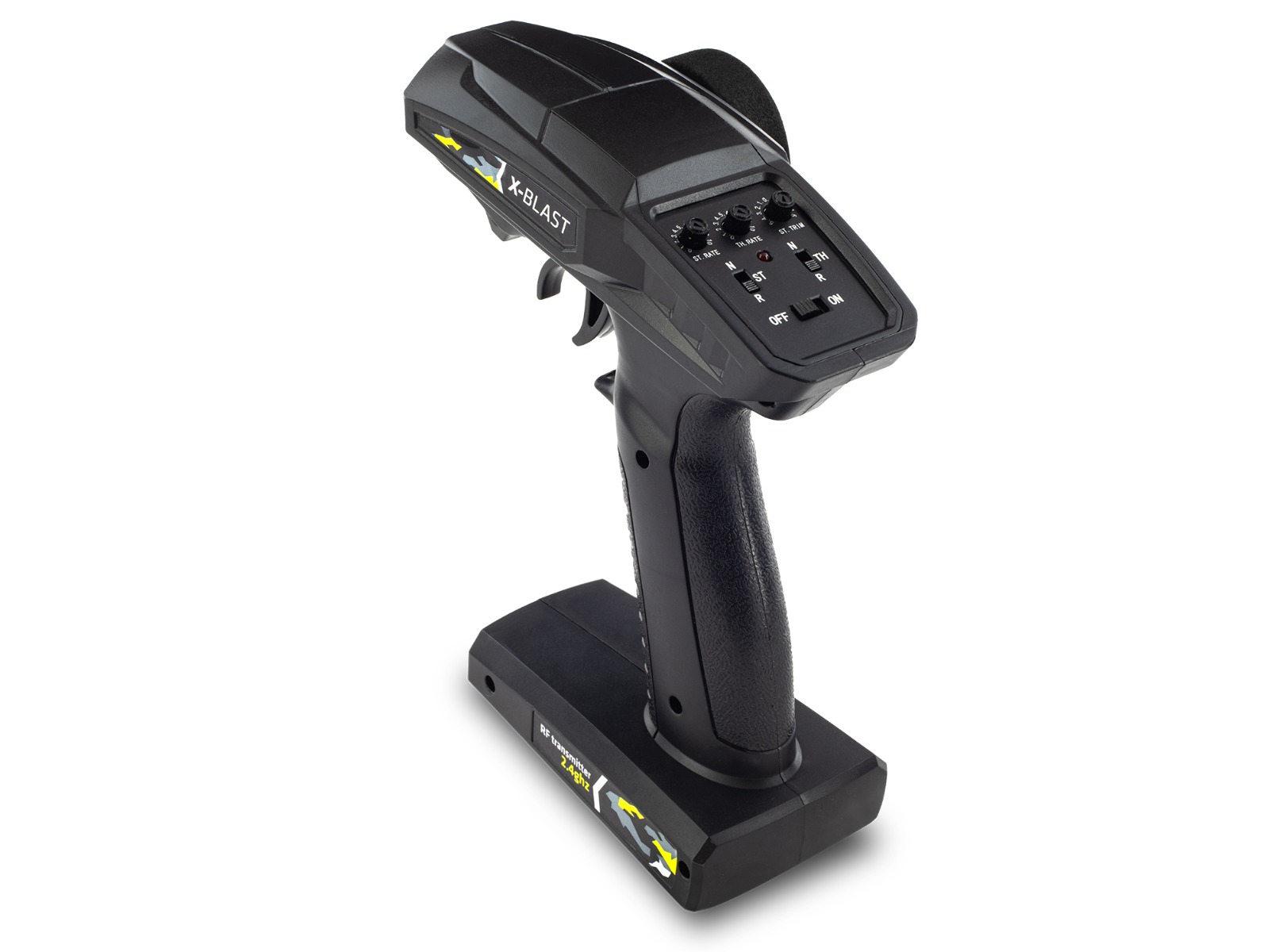 Specification
More Information
SKU
OV-X-BLAST
Range
100 m
Maximum speed
45 km/h
Drive
4x4
Tires
Flexible, two types of tread
Battery
850 mAh (Li-ion, mounted under the body)
Battery life
Up to 30 min
Scale
1:18
Remote control power supply
3x AA batteries
Accessories
charging cable,
remote control,
2 x rechargeable battery,
manual,
warranty card,
spare clips and wheel bolts