Overmax Multipic 3.6 - LED projector
Up to 150" HD resolution image
Wi-Fi and Bluetooth wireless connectivity
Built-in operating system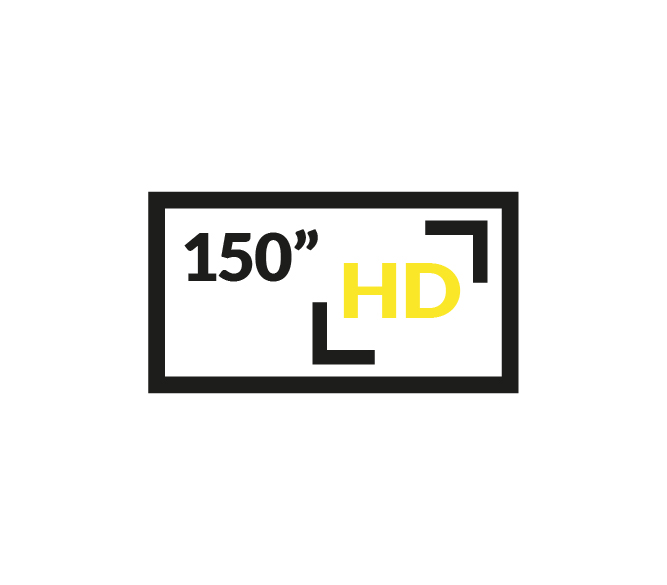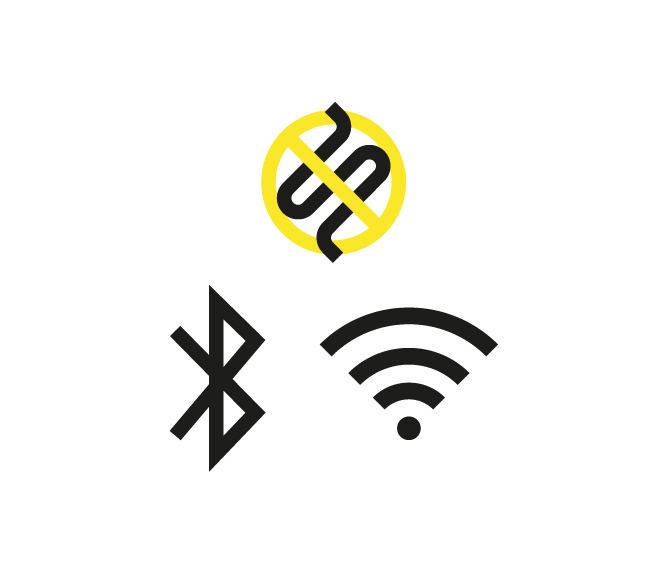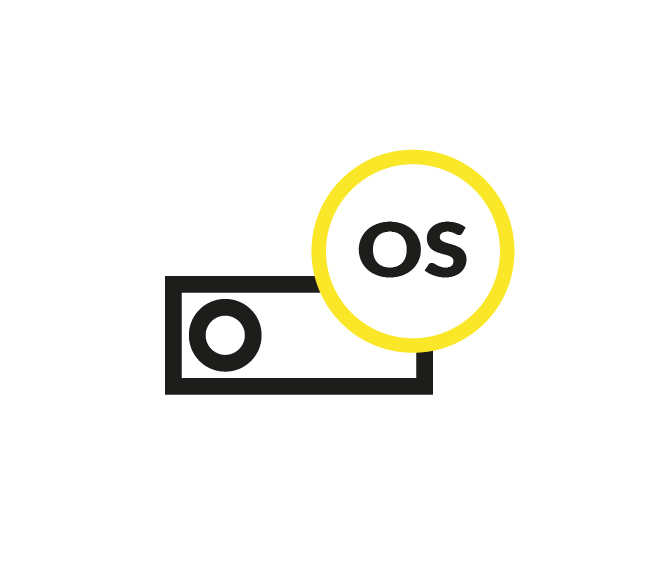 Up to 150" HD resolution image
Wi-Fi and Bluetooth wireless connectivity
Built-in operating system
It provides very good projection quality that will make you feel like you are in a real cinema in your own home.
It allows convenient and free signal emission directly from the device. The Bluetooth function allows you to connect a mouse or keyboard to the projector.
It helps to present charts, tables and videos quickly and easily in business meetings and at the university.
Projector instead of TV — Overmax Multipic 3.6 as a modern alternative that works anywhere
You don't have to look any longer for a projector that meets all your expectations. Overmax Multipic 3.6 has practical Wi-Fi and Bluetooth connectivity that allows you to stream images directly from your smartphone, tablet or laptop. This convenient and compact projector will provide you with a large image (up to 150") in HD resolution. Place it on a windowsill or shelf and enjoy a home screening. Check out what else you will gain by choosing this model!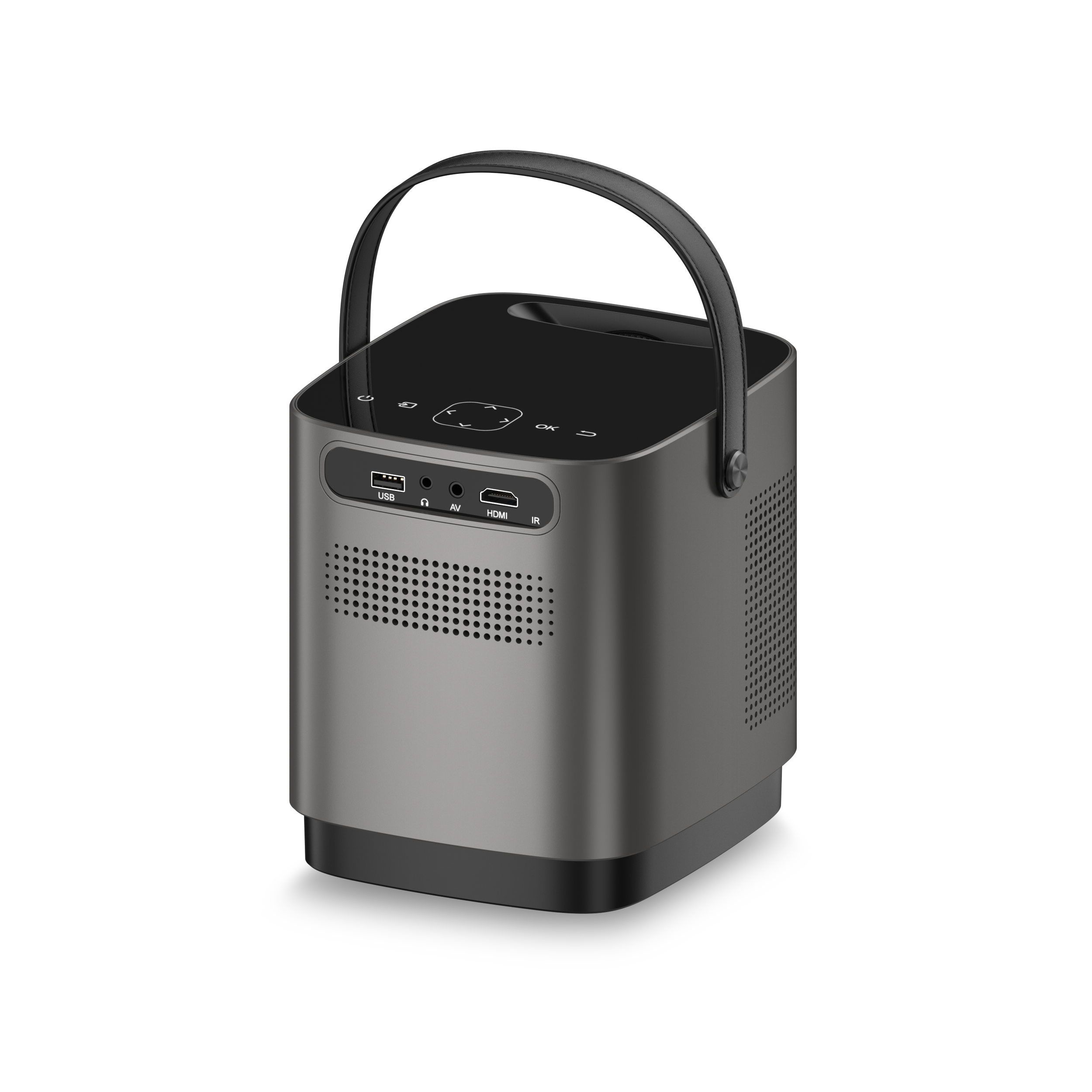 Why choose an LED projector?
Right now, you're looking at a solution specifically designed for missions such as office presentations or home or outdoor cinema. Overmax Multipic 3.6 is a versatile projector with very easy operation. The built-in MS Office suite will allow you to view presentations, text documents and spreadsheets directly from the device. Thanks to electronic Keystone correction, the ability to change the aspect ratio (16:9 or 4:3) and 360° rotation, you will position the image the way you want it, matching the room. The electronic zoom and 2000:1 contrast ratio will enable every detail to be seen.
Overmax Multipic 3.6 projector proves itself over the years
The long lamp life (as long as 50 000 hours) means that the projector can be used for many years — up to 17 years of projection viewing (assuming an 8 h daily standard). A brightness of 3500 lumens will ensure a clear image, and the very quiet mechanism will not interfere with a screening or presentation - a filtered cooling system will prevent dust from settling on the equipment. Two stereo speakers ensure that sound is clear — so you don't need separate audio equipment.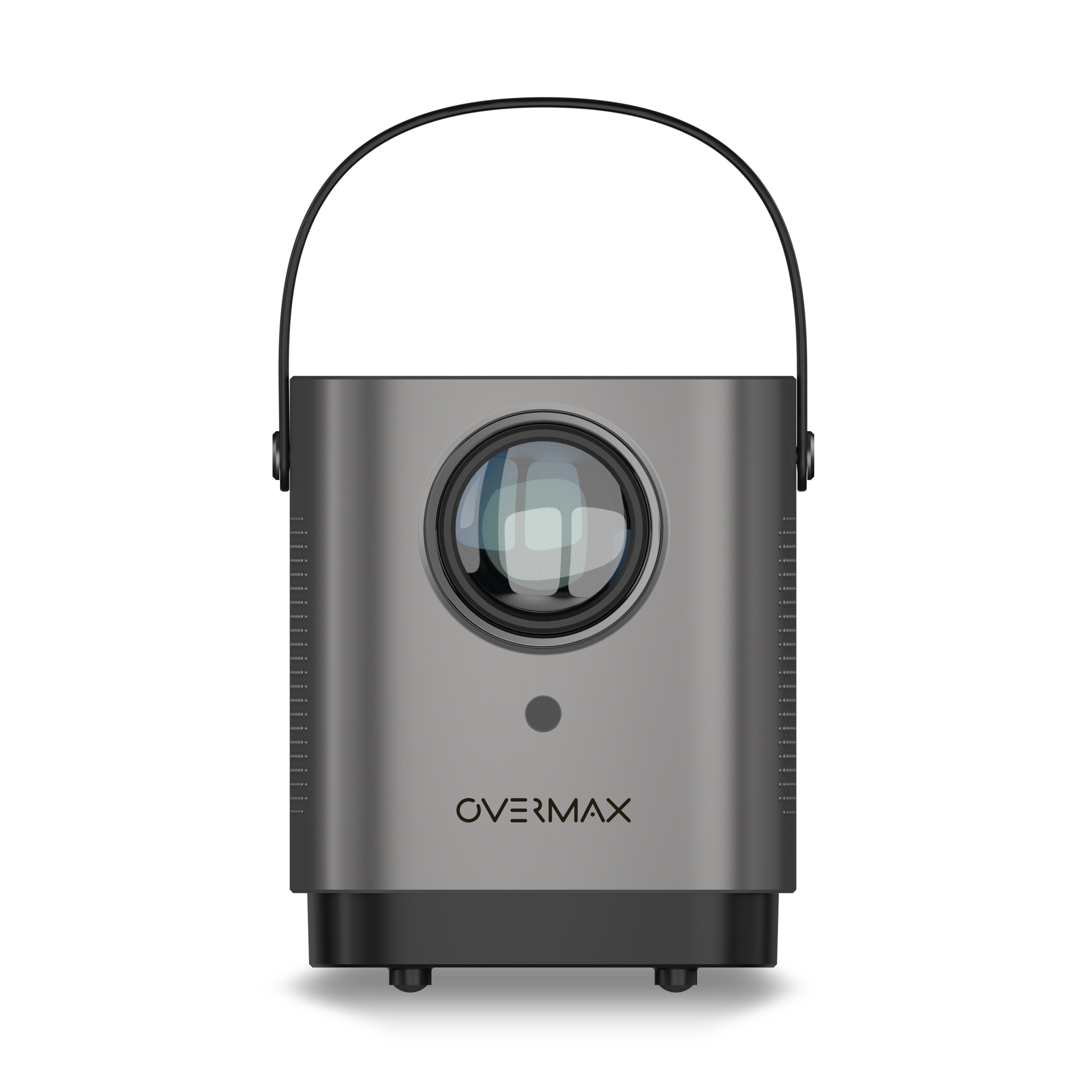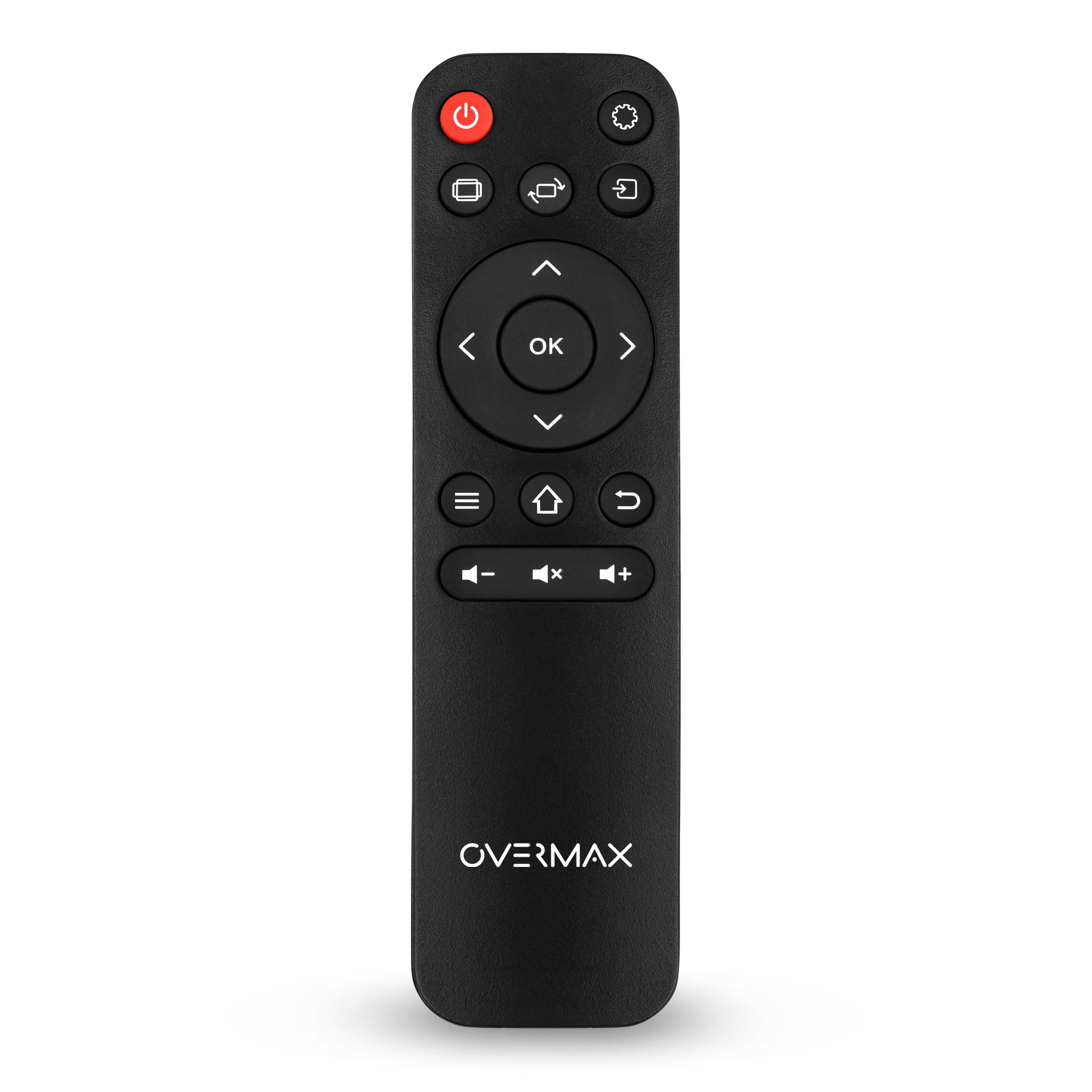 Remote management of the Overmax Multipic 3.6 multimedia projector
With the remote control or by using the touch panel on the casing - you can control the projected images in two ways. The compact size, original shape and convenient carrying handle mean that you can take the Overmax Multipic 3.6 projector with you anywhere, e.g. you can use it at a garden party. Numerous input sockets (HDMI, USB, AV, AUDIO OUT, IR) give many possibilities for its use. An HDMI cable is included. Place the projector in the desired location (1.1 - 5 m distance from the wall or screen) and enjoy the screening!
Specification
More Information

| | |
| --- | --- |
| SKU | OV-MULTIPIC 3.6 GREY BLACK |
| Model | Multipic 3.6 |
We found other products you might like!