Overmax X-Bee Drone Fold One — drone
Weight less than 250 g – category C0
Robust housing
Manually rotating 4K camera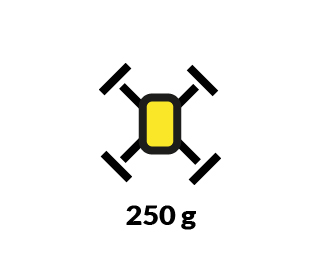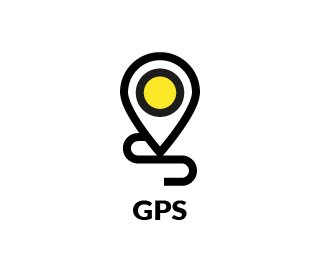 Weight less than 250 g – category C0
The drone is classified as C0, which means it can be flown by any operator over the age of 14, after registering and passing an online test.
An advanced GPS module allows you to map routes and work areas.
Records high-resolution video. It rotates through 90°, allowing for shots from a variety of perspectives.
Overmax X-Bee Drone Fold One for your first flights in the sky!
Who are the drones for? For those who want to experience something new. For lovers of photography, tourism and sport! In a nutshell, for anyone who would like to change their perspective for a moment and see the world from a bird's eye view. If you are at the beginning of your drone adventure, opt for durable equipment with easy operation! You will find what you are looking for in the Overmax X-Bee Drone Fold One! You can fly it up to 300 metres for 15 minutes – just enough to feel special, take amazing photos or short videos. Find out how you can use it!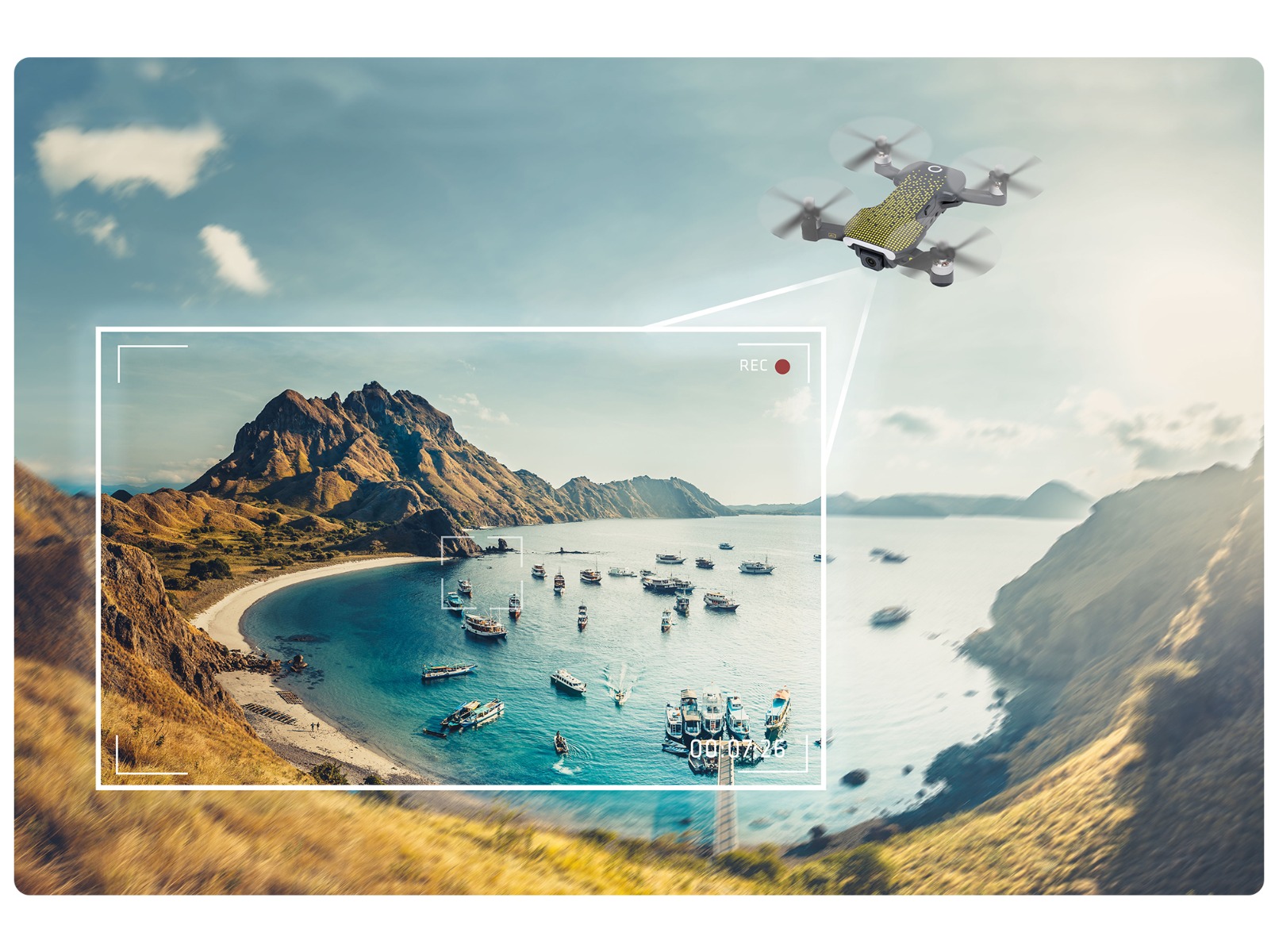 Have fun with a wide range of possibilities!
Follow me - is a programme where the drone automatically follows you with the camera pointed in your direction. Record yourself running or walking and share the video with your friends!
Tap to fly - is the ability to designate points on the map to which Overmax X-Bee Drone Fold One will go automatically, recording the entire flight route. Find unique targets for it!
Point of Interest - involves setting a single pointu around which the drone will circle at a distance you specify. The perfect mode for reporting on events that happen in one place.
GEO fence - allows you to define the work area on the map. You set boundaries that the drone cannot cross. Think of how you will use it!
Enjoy the views live!
Via Wi-Fi (high-speed 5G bandwidth) you can view the camera image in real time. With the FPV (First Person View) function, you will learn how beautiful the world looks from the perspective of the sky. At great heights it is particularly important to protect the device. Thanks to its small size, the Overmax X-Bee Drone Fold One performs perfectly in the skies, and special rubbers protect the equipment when landing. With a durable housing and brushless motors with auto-calibration that are more efficient than traditional motors, you'll be able to enjoy sky-flying for a long time.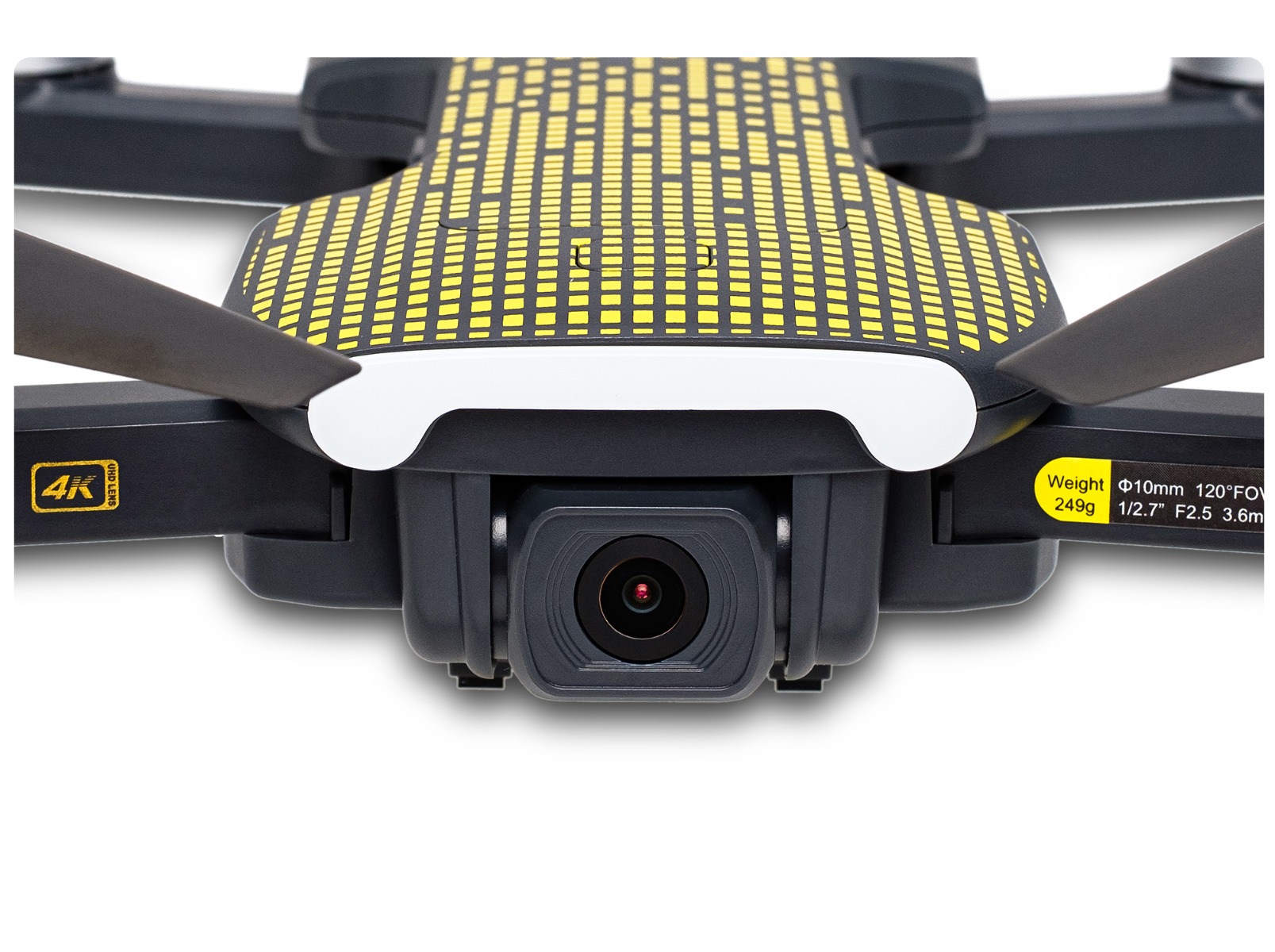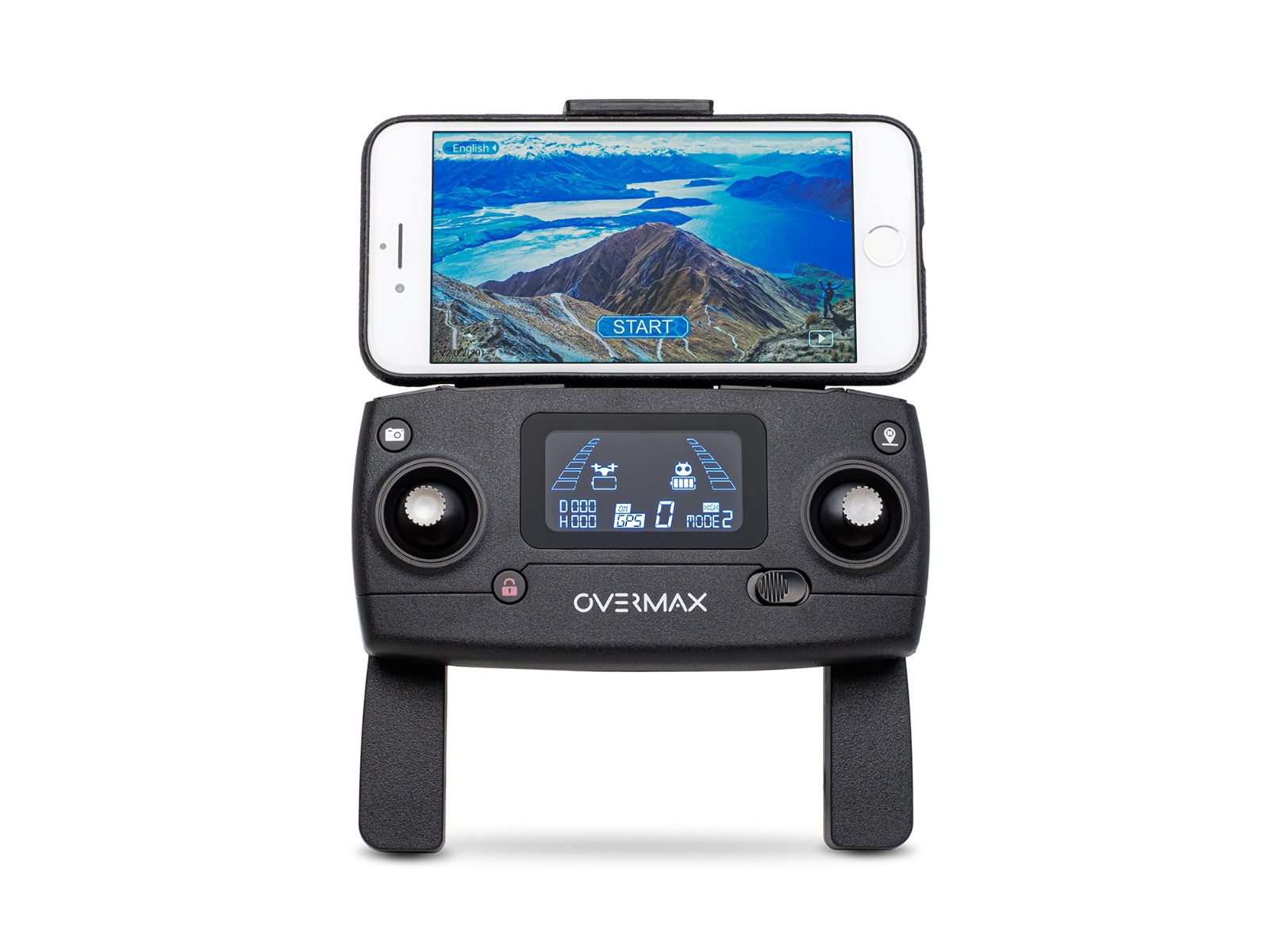 Comfortable operation of the Overmax X-Bee Drone Fold One
As a novice operator, you will appreciate the convenient controller and easy-to-read panel. On the display, you'll see what altitude the drone is at and how far it is from the launch site. Thanks to the automatic height retention function, your photos or recordings will be stable and clear. The compact size and foldable design of the Overmax X-Bee Drone Fold One will prove itself on the go, allowing you to explore many interesting places together.
Safe return to the starting point
You don't have to worry about the drone discharging before it can get back to you. It won't get damaged if it loses GPS coverage. We have taken care of this through the following safety features:
Automatic return to the starting point – in case of loss of range with the remote control or when the batteryis low (in the drone or controller),
Automatic stop and land (Fold One function) - when GPS coverage is lost.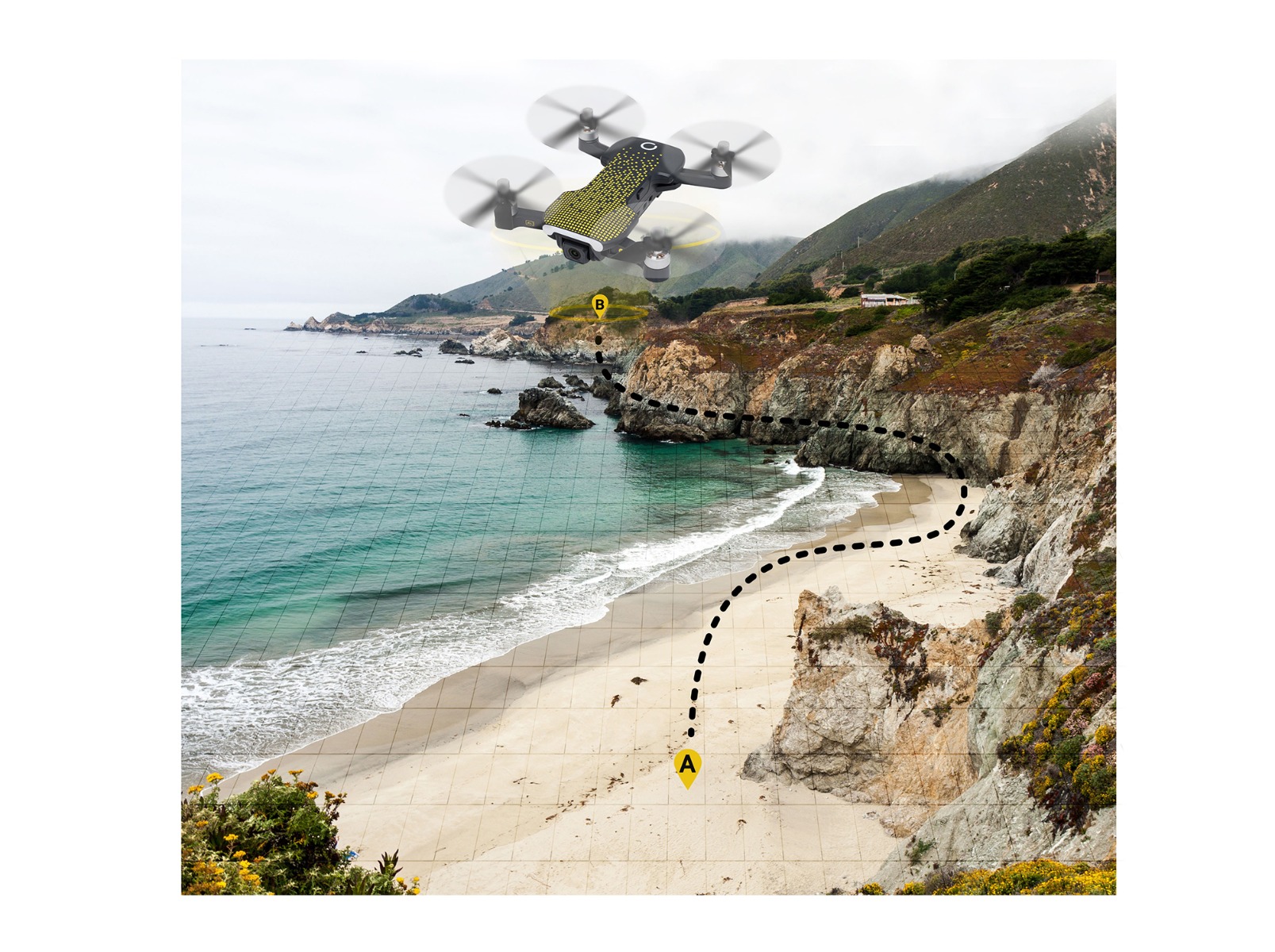 Any drone is an unmanned aerial vehicle, so make sure you are familiar with aviation legislation before you take off. You can find it at www.drony.ulc.gov.pl. Fly far away from people and buildings!
Specification
More Information
SKU
OV-X-BEE DRONE FOLD ONESET
Flight range
300 m
Flight time
Up to 15 min
Battery capacity
1500 mAh 7,6V Li-Po
Number of propellers
4 (8 included)
Automatic calibration
Yes
Gyroscope
6-axis
Built-in GPS
Yes
Range loss alarm
Yes
Functions
Follow me
Tap to fly
Point of Interest
Headless Mode
Back Home
Autostart and landing
Remote control calibration
Yes
Recording quality
4K
Lighting
Led
Product weight
249g