Overmax X-Quest — RC cars
2 race cars included
Range up to 80 metres
Two speed modes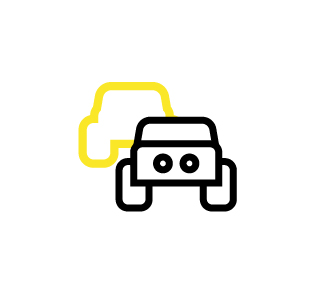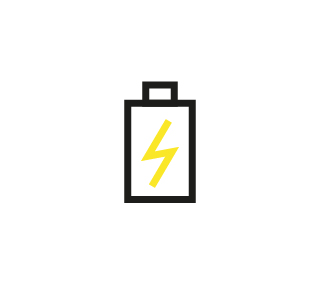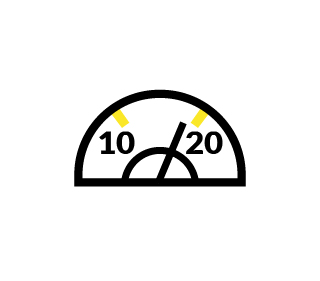 This set of two remote-controlled cars is great fun and an opportunity for energising competitive racing.
After just 25 minutes the car can be back on track.
You can choose between two speeds (10 and 20 km/h) to suit your needs and abilities.
Crazy fun with the Overmax X-Quest RC cars
Who is this set for? For all young lovers of speed, competition and above all fun! In one box you will get two fast and agile Overmax X-Quest RC cars, which will be an attraction for the whole family. It's a great gift idea that could be the start of an amazing new adventure. Check out its possibilities!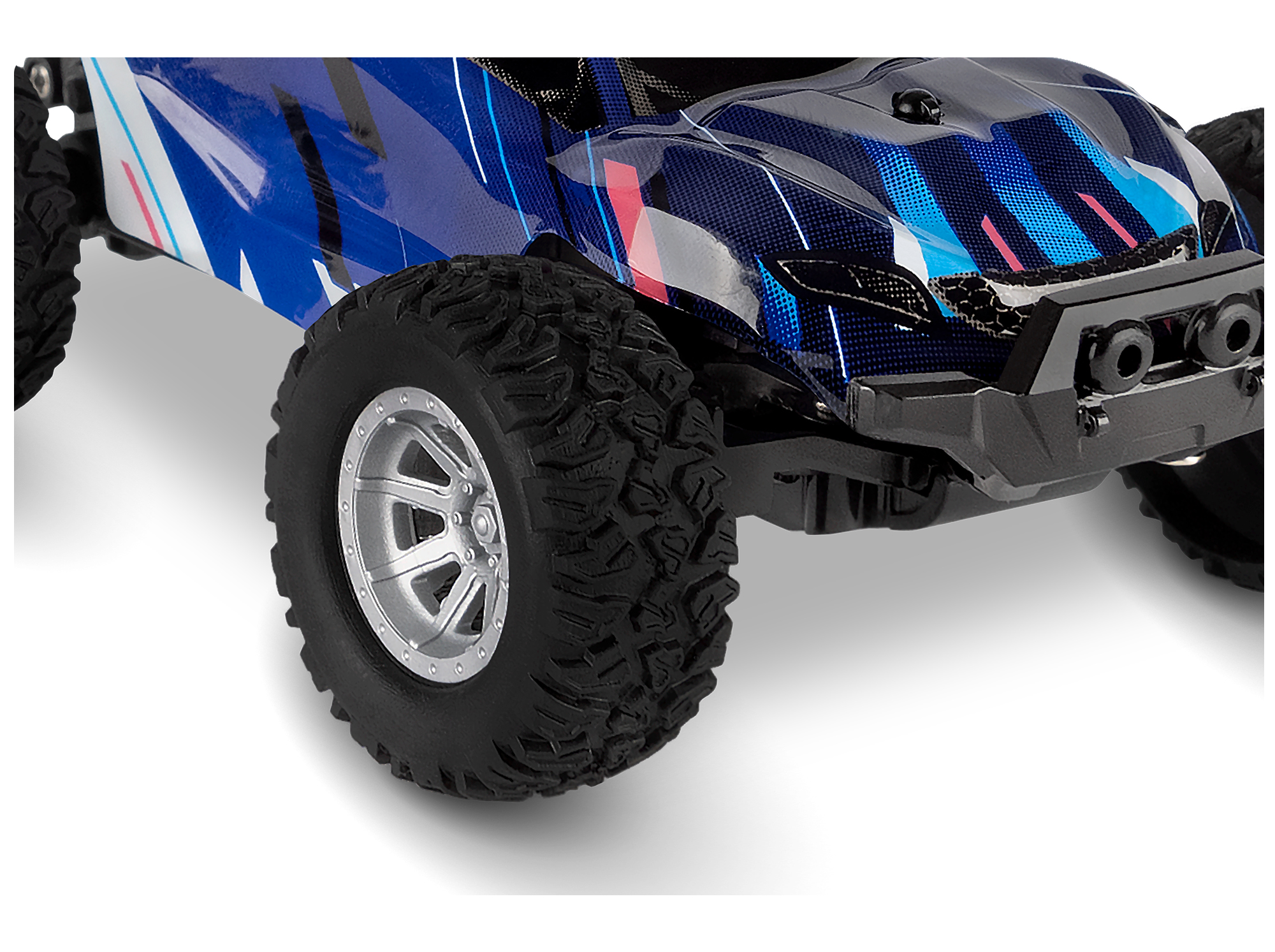 Instant start
There is no time to waste! Fun with Overmax X-Quest RC cars starts right away. Choose your speed — 10 or 20 km/h (according to your child's age) and let the best one win! The batteries with 100 mAh capacity will provide you with at least 12 minutes of great entertainment. Want more? It only takes 25 minutes to recharge, so rest up and you're back in action.
Smooth manoeuvres
Overmax X-Quest cars have rear-wheel drive and great cushioning, thanks to which they smoothly overcome obstacles on the road. The 3.3 cm diameter treaded wheels provide good grip, allowing you to race not only indoors but also outdoors. You can adjust the wheel alignment to make the car more responsive to your commands.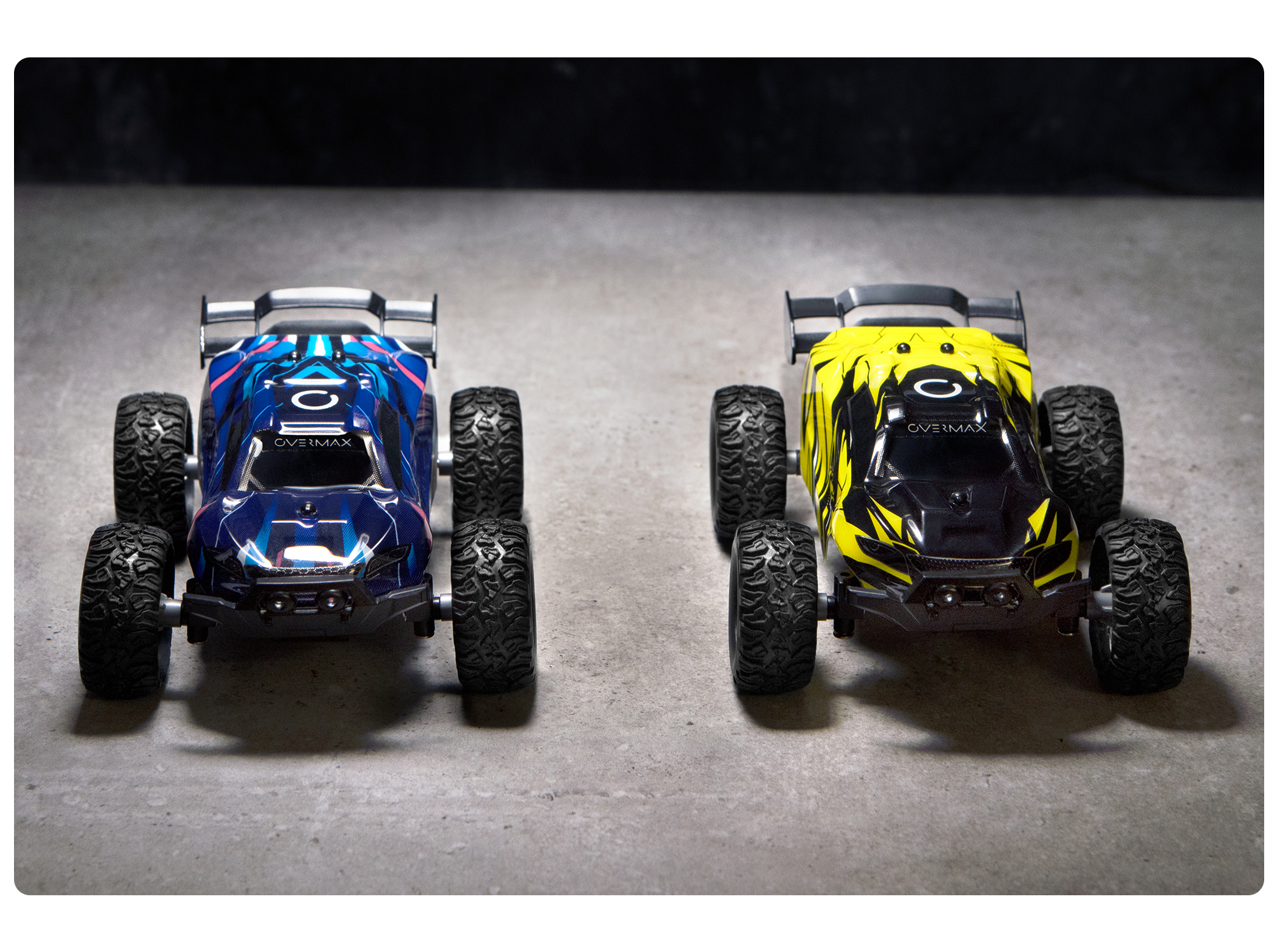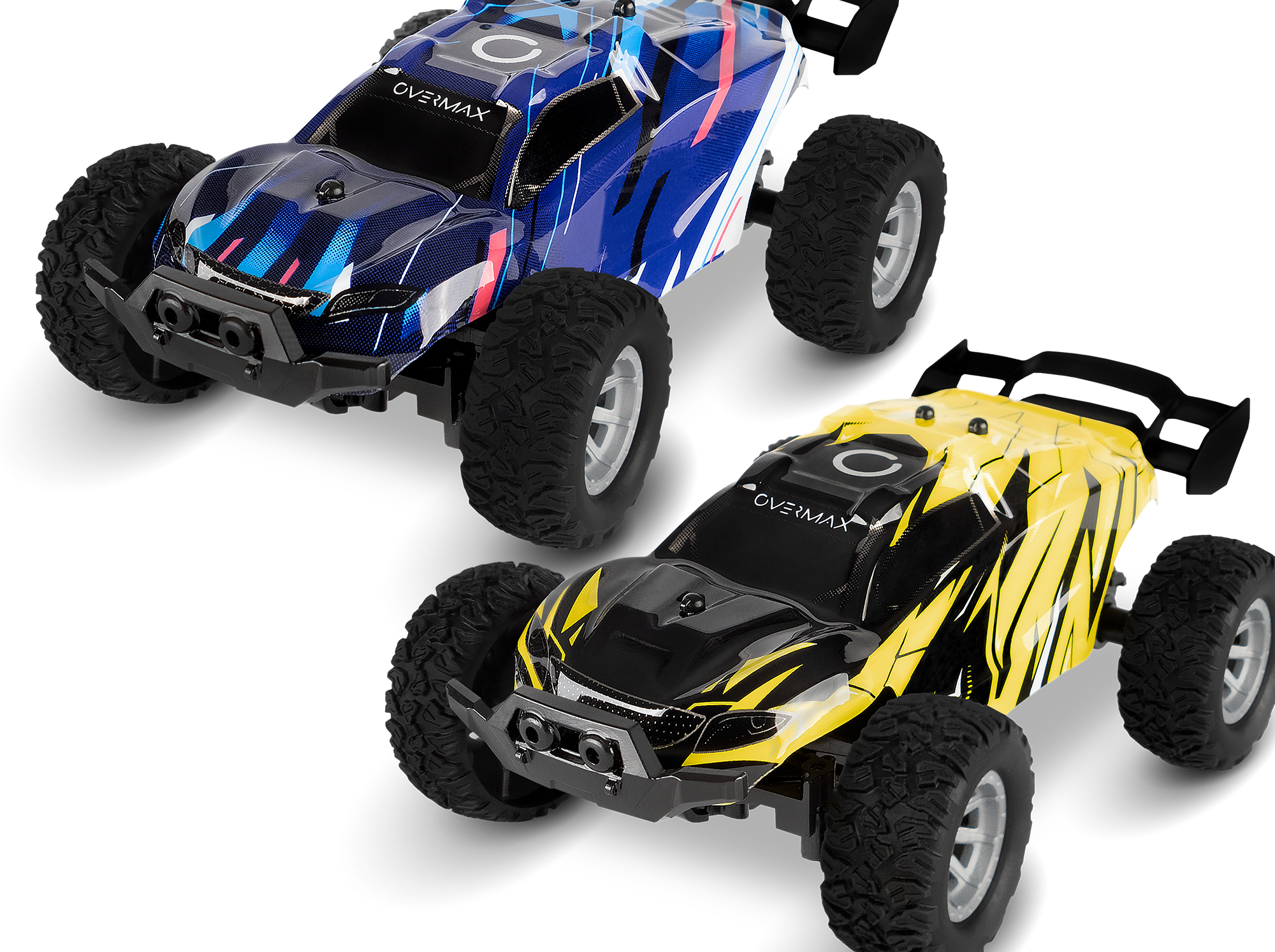 Robust housing
Adult or child - everyone can try their hand at a thrilling car race. Don't worry about a thing, because we've made sure it's really solid. The strong and flexible body will stand up to extreme conditions. So go ahead, let your little one drive fast and play with Overmax X-Quet cars together with them!
Comfortable operation of the Overmax X-Quest set
You'll quickly see how our trimmer controllers fit comfortably in small and large hands. Thanks to them, each of you will fully exploit the possibilities of Overmax X-Quest RC cars. For those craving more excitement, we offer an extra set of obstacles and two replacement batteries.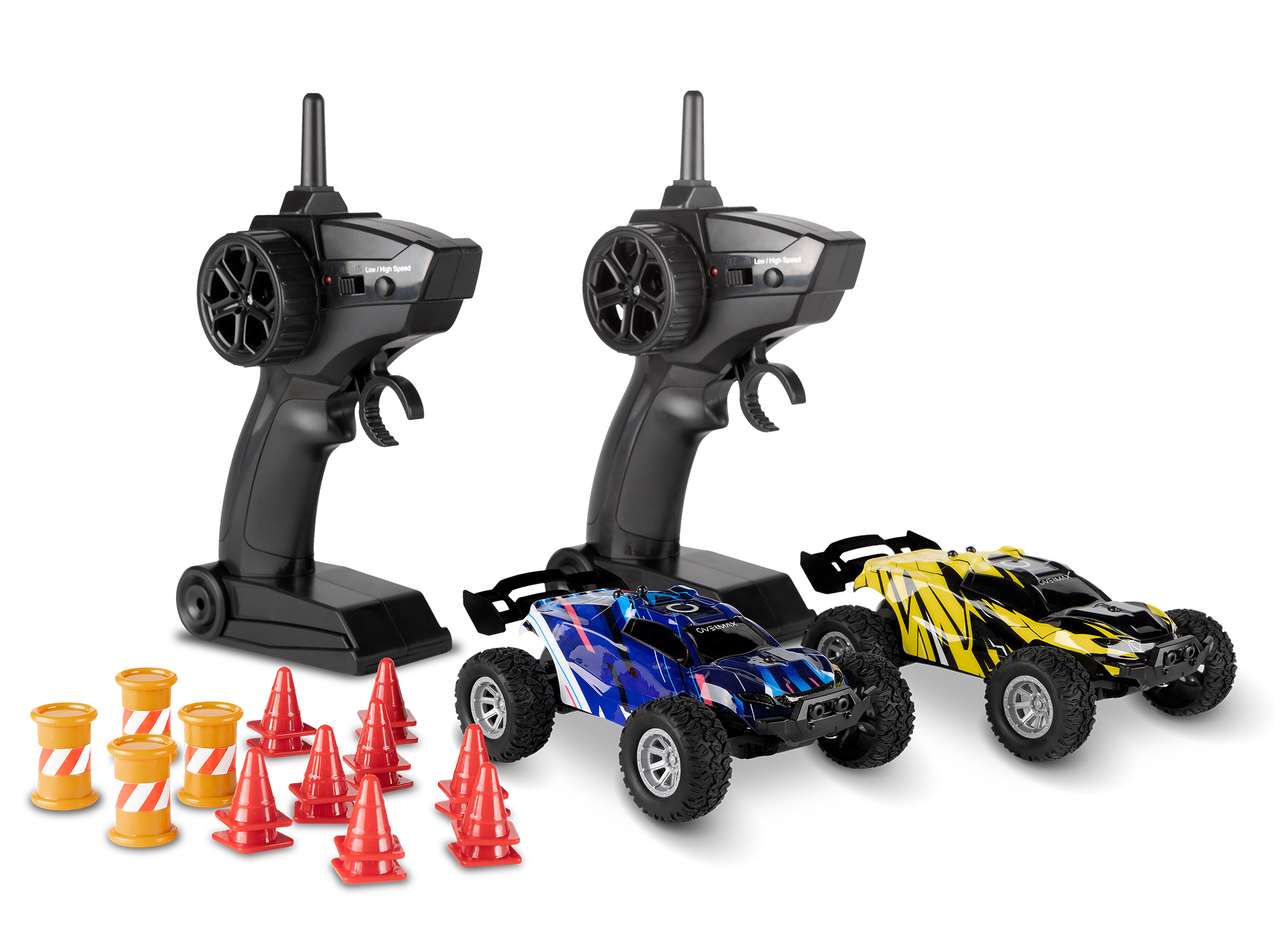 Specification
More Information

| | |
| --- | --- |
| SKU | OV-X-QUEST |
| Range | 80 m |
| Maximum speed | 20 km/h |
| Drive | Rear wheels |
| Tires | Flexible, with a special tread |
| Battery | 100 mAh |
| Battery life | 12 min |
| Scale | 1:32 |
| Remote control power supply | 2x AA batteries (not included) |
| Accessories | 2x RC car, 2x remote control, set of obstacles, 2x battery, 2 charging cable, manual, warranty card, 2 screwdrivers |