Overmax X-Rally 2.0 — RC car
Range up to 100 metres
Speed up to 25 km/h
Rear-wheel drive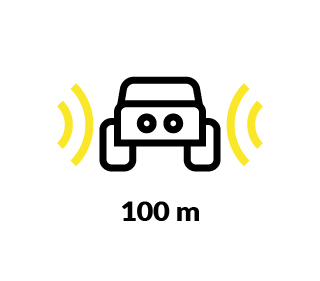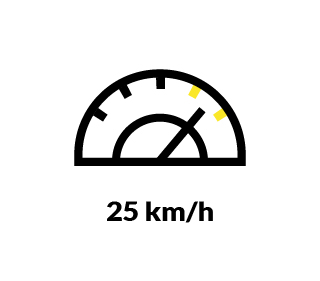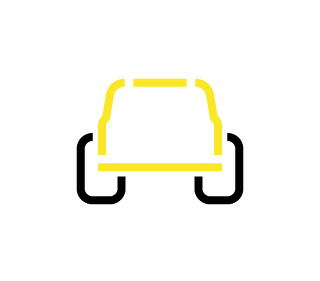 It translates into greatriding opportunities not only at home but also off-road.
It guarantees great fun for those who are just beginning their adventure with RC cars.
It is robust and resistant to damage.
Have fun and race with the Overmax X-Rally 2.0 RC car!
This is a great gift idea for a child. Even if they haven't tried their hand on a racetrack before, they will do just fine. The Overmax X-Rally RC car, made in 1:22 scale, reacts smoothly to the operator's commands. It accelerates dynamically, reaching speeds of 25 km/h. Range of up to 100 metres for exciting off-road racing. Opt for shared excitement and adventure!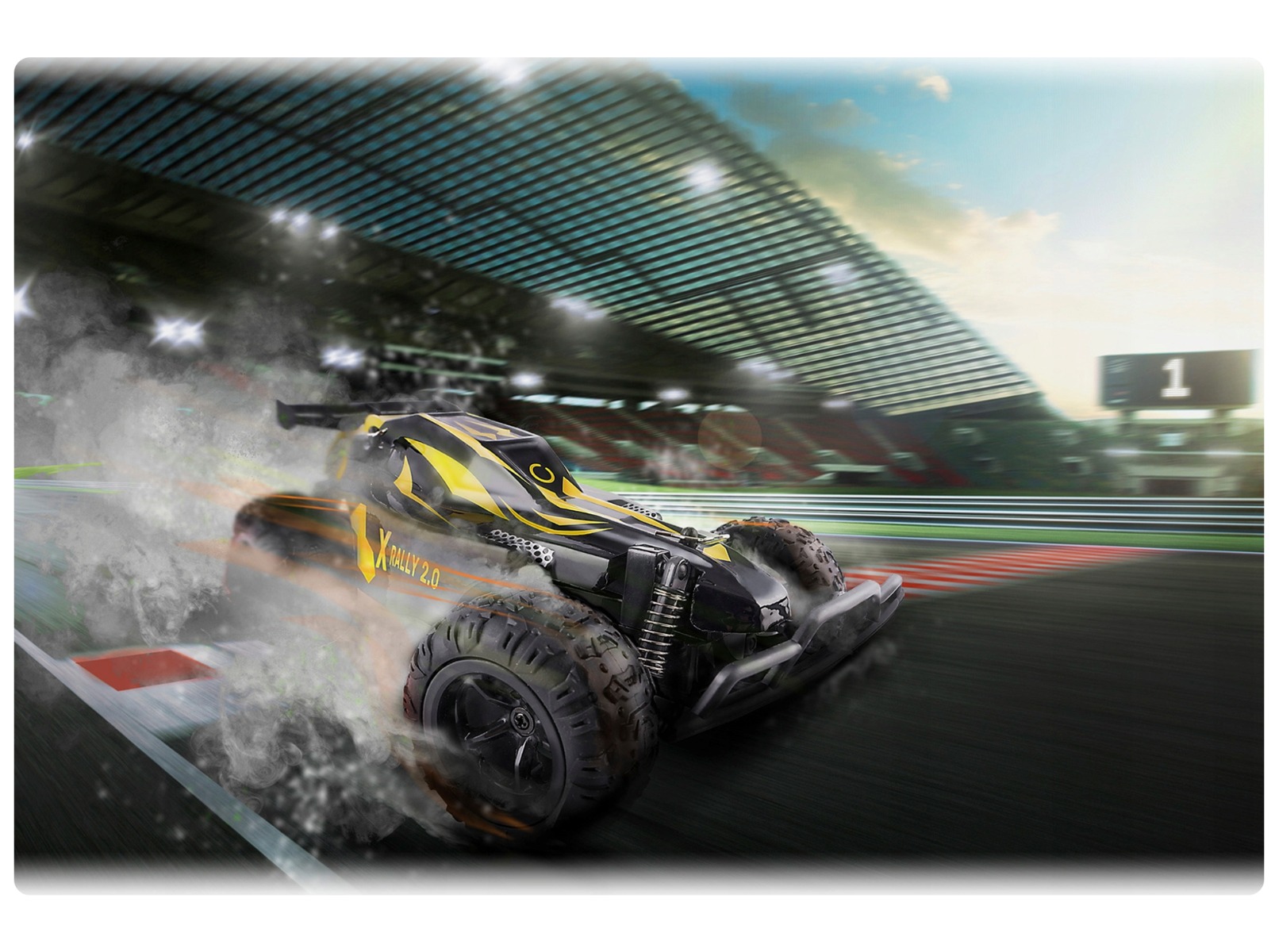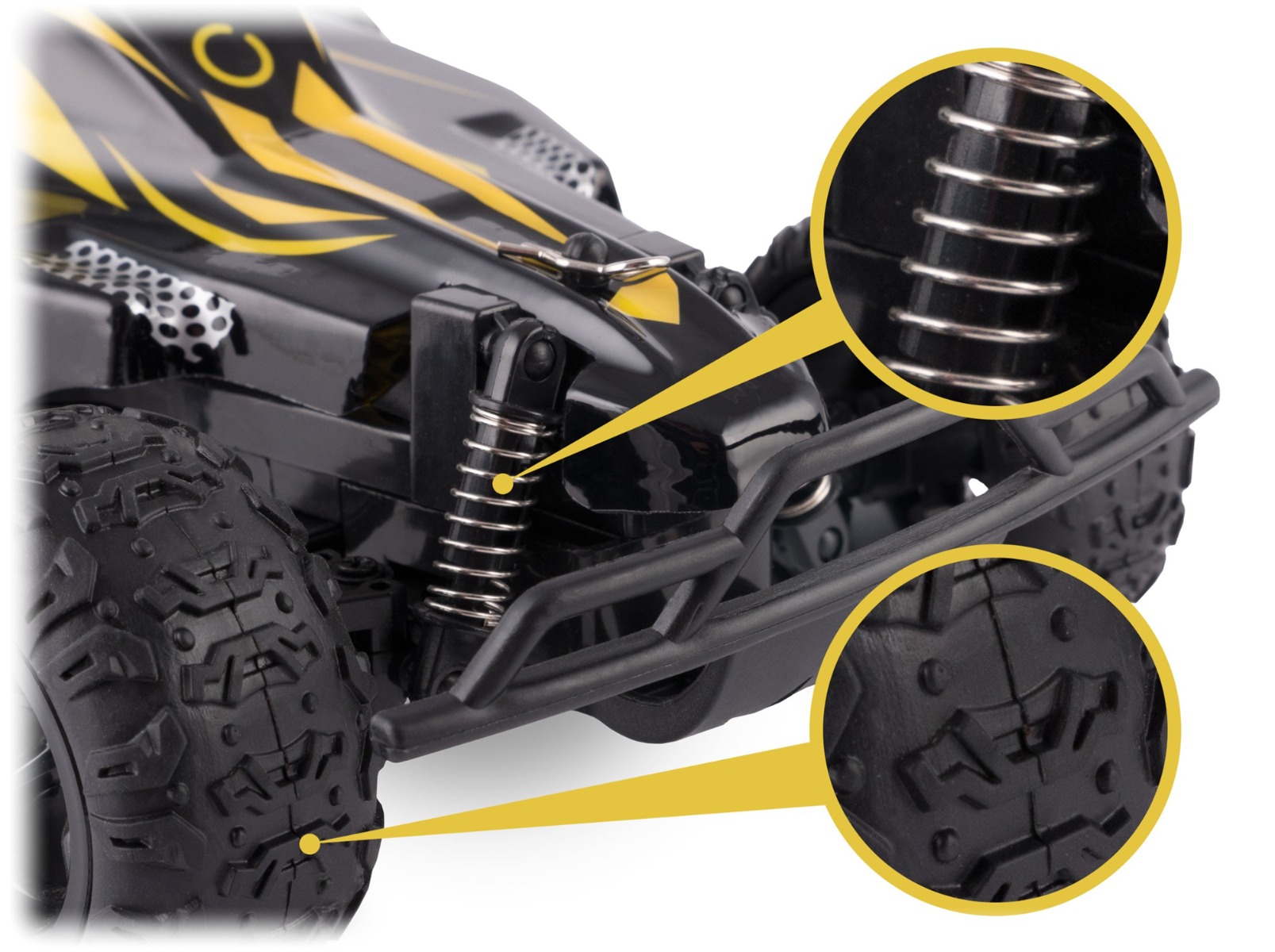 Explore its parameters!
Rear-wheel drive car accelerates moothly and is easy to control. So if your child likes dynamic entertainment, they won't be disappointed. You will receive two batteries with a total capacity of 1200 mAh, which will allow for 30 minutes of riding without charging.
See how it is getting ahead!
The Overmax X-Rally 2.0 RC Car efficiently evades other vehicles and obstacles on the road. It's a good racer on a real track, so let your child race with their friends! Large, off-road wheels guarantee maximum grip and additional cushioning increases flexibility of manoeuvres.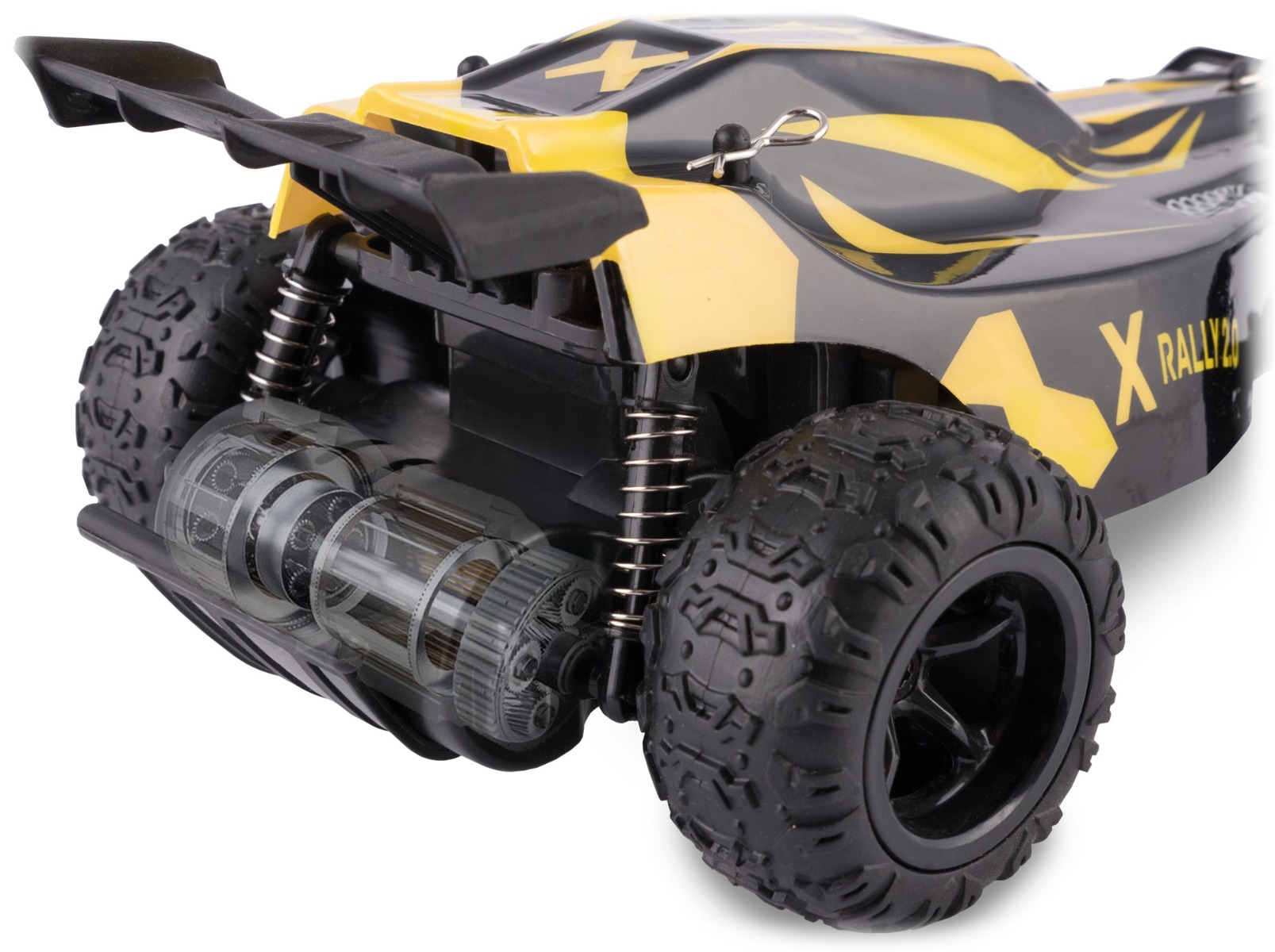 Robust housing in a sporty style
We have ensured high quality workmanship, so that Overmax X-Rally 2.0 shows what it can do on many different tracks. A rigid frame and robust reinforcements support the flexible housing. As a result, the remote-controlled car is impact-resistant and the unique, sporty bodywork will delight you for a long time.
Comfortable control of the Overmax X-Rally RC car
The ergonomic controller fits perfectly in both small and large hands for easy manoeuvring. The vehicle responds smoothly to commands and negotiates even sharp bends. Encrypted transmission allows similar models to race on the same track without the risk of interference.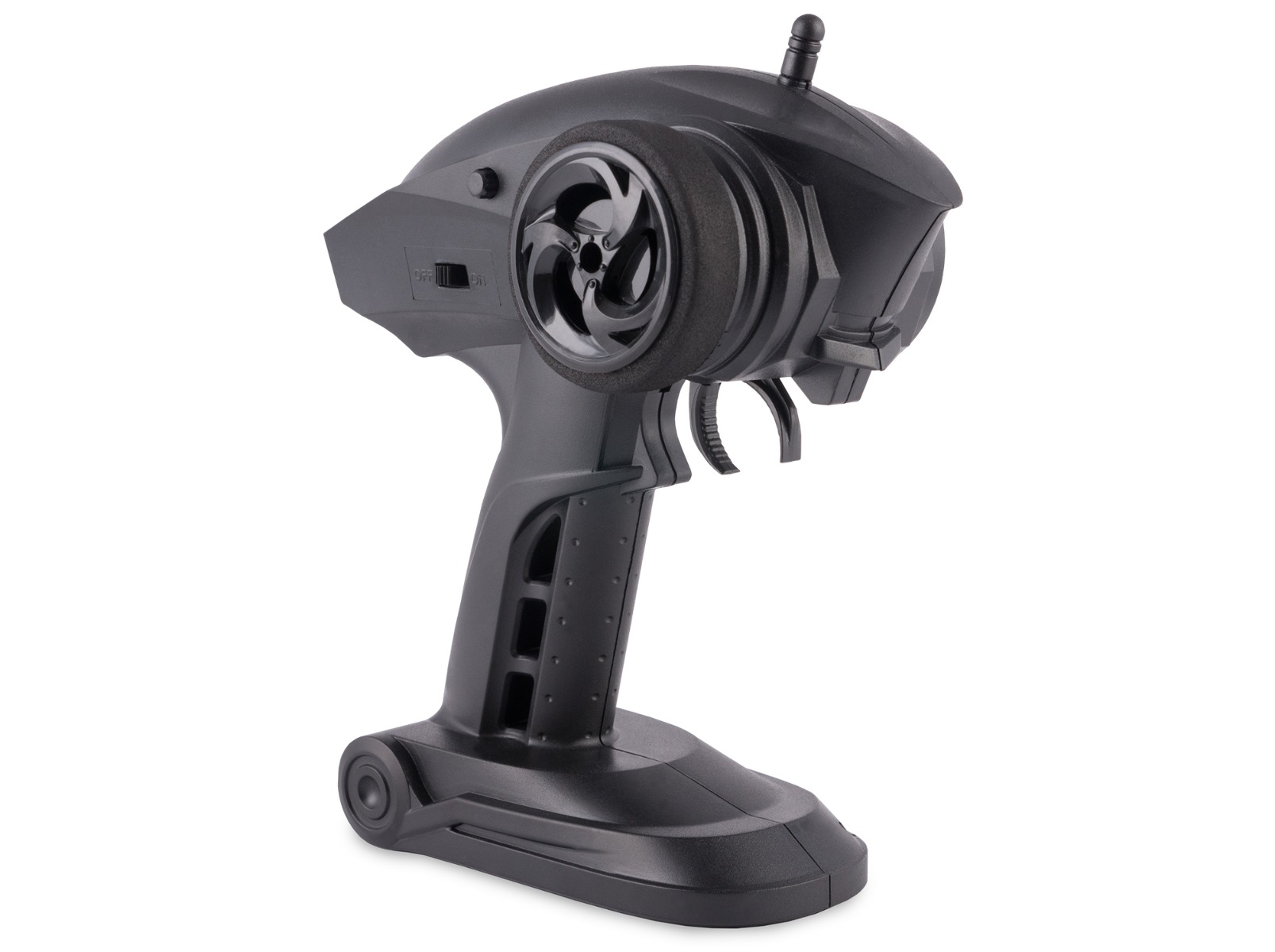 Specification
More Information
SKU
OV-X-RALLY 2.0
Range
100 m
Maximum speed
25 km/h
Drive
Rear wheels
Tires
Flexible, with a special tread
Battery
2x300 mAh (mounted under the body)
Battery life
Up to 30 min
Scale
1:22
Remote control power supply
2x AA batteries
Accessories
USB charging cable,
remote control,
2 x rechargeable battery,
manual,
warranty card,
Certificates
EN 71-1: 2014, TUV, AfPS GS 2014:01