Overmax X-Monster 3.0— RC car
Large size
Range up to 100 metres
Speed up to 45 km/h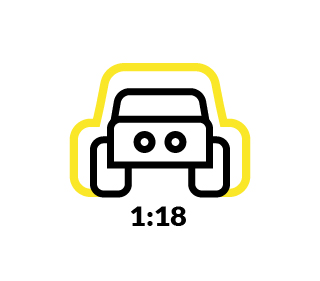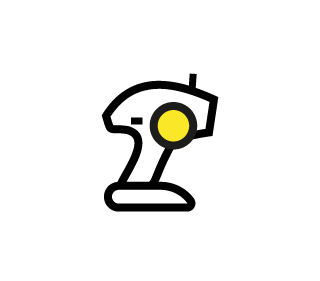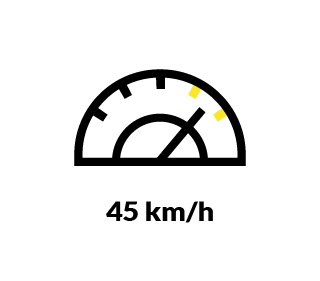 The car is made in 1:18 scale, which makes it look great on the race track.
It has a turn and acceleration potentiometer, allowing you to control every situation.
You will achieve it right from the start.
Off-road races with the Overmax X-Monster 3.0 RC car
Are you looking for an idea for entertainment at maximum speed? Are you thinking about a new hobby, or are you already an amateur RC car racer? If you answered yes to any of these questions, it means that Overmax X-Monster 3.0 is made for you. It will make you take part in a thrilling ride that will take your emotions to the limit. But above all, you will have a great time with your friends. What makes it special? Not only with its impressive 1:18 scale size and range of up to 100 metres. It is also fast, agile and reliable. Ready for the race?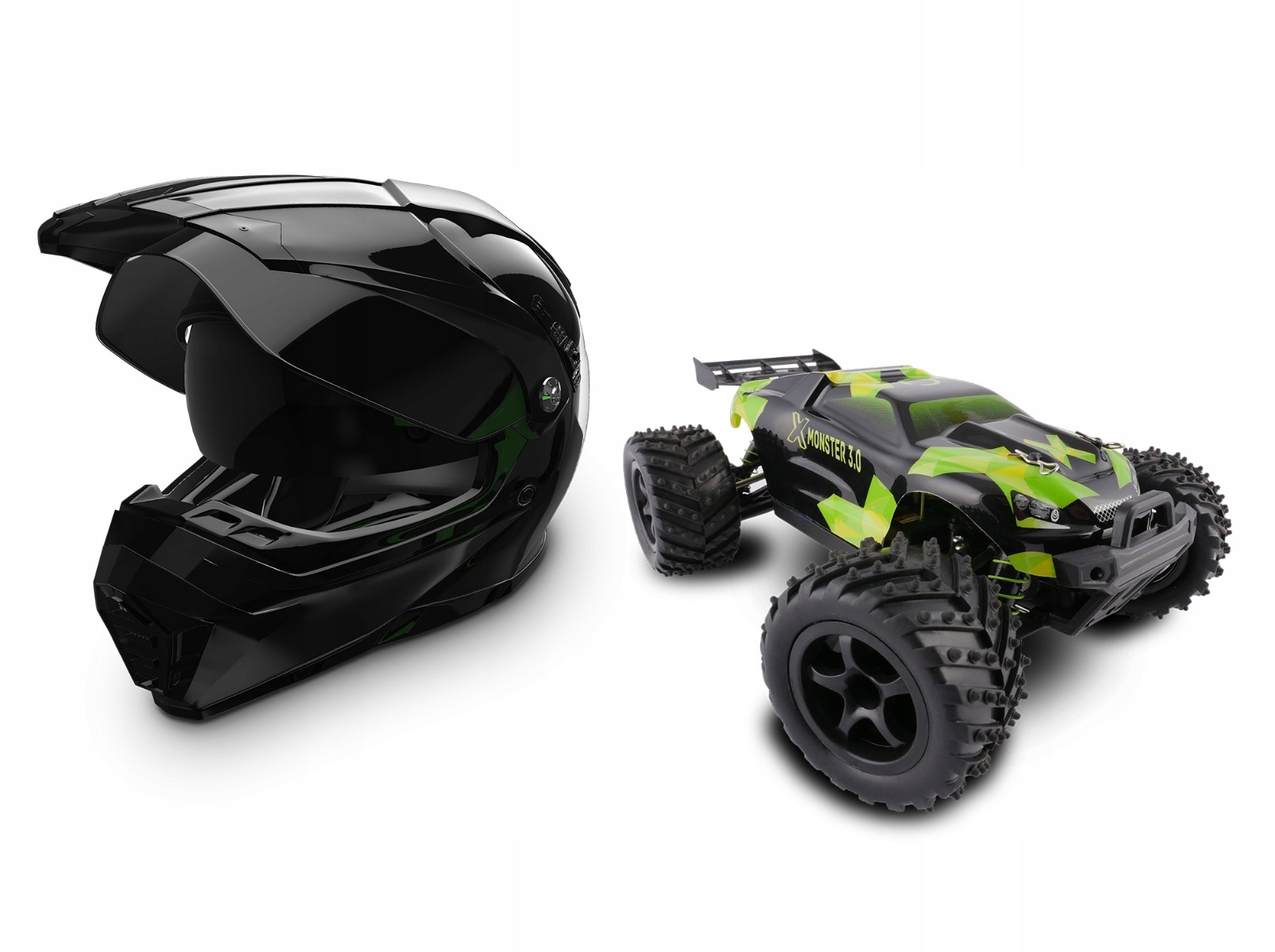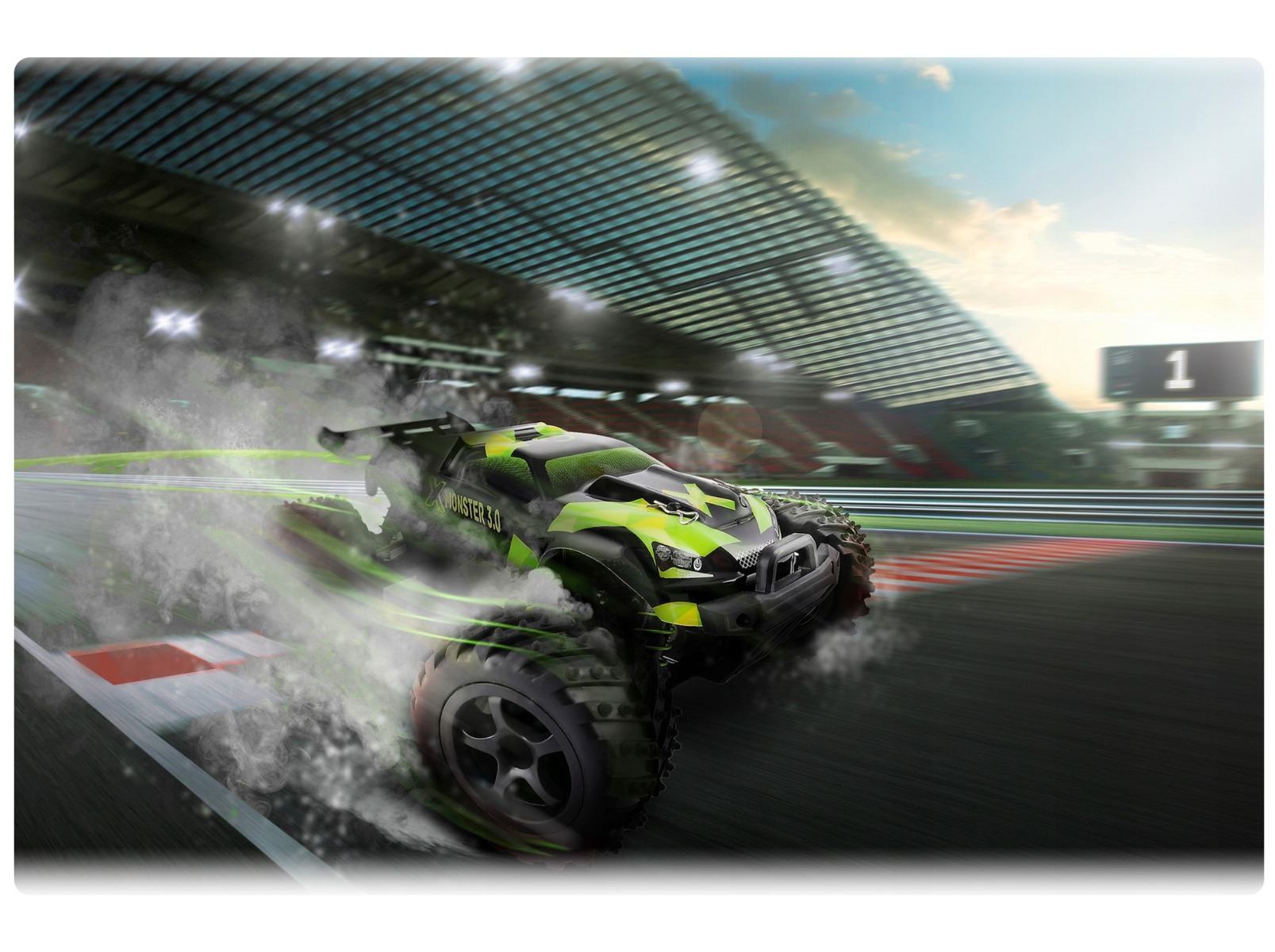 Choose a 4×4 metal RC car!
The advantages of four-wheel drive need no explanation. So, if you dream of riding in rough terrain, the choice is obvious. With the Overmax X-Monster 3.0 RC car you will quickly set off, accelerating to speeds of up to 45 km/h. Using the power of two batteries with a combined capacity of 1700 mAh, you can enjoy exciting rides for up to 40 minutes without recharging.
Check them out in the field!
Independent spring suspension makes the Overmax X-Monster 3.0 overcome any obstacle. High-performance, retreaded tyres can cope with any terrain, even difficult ones. Additional cushioning for stability over bumps. So you have to try really hard to get the car off the track!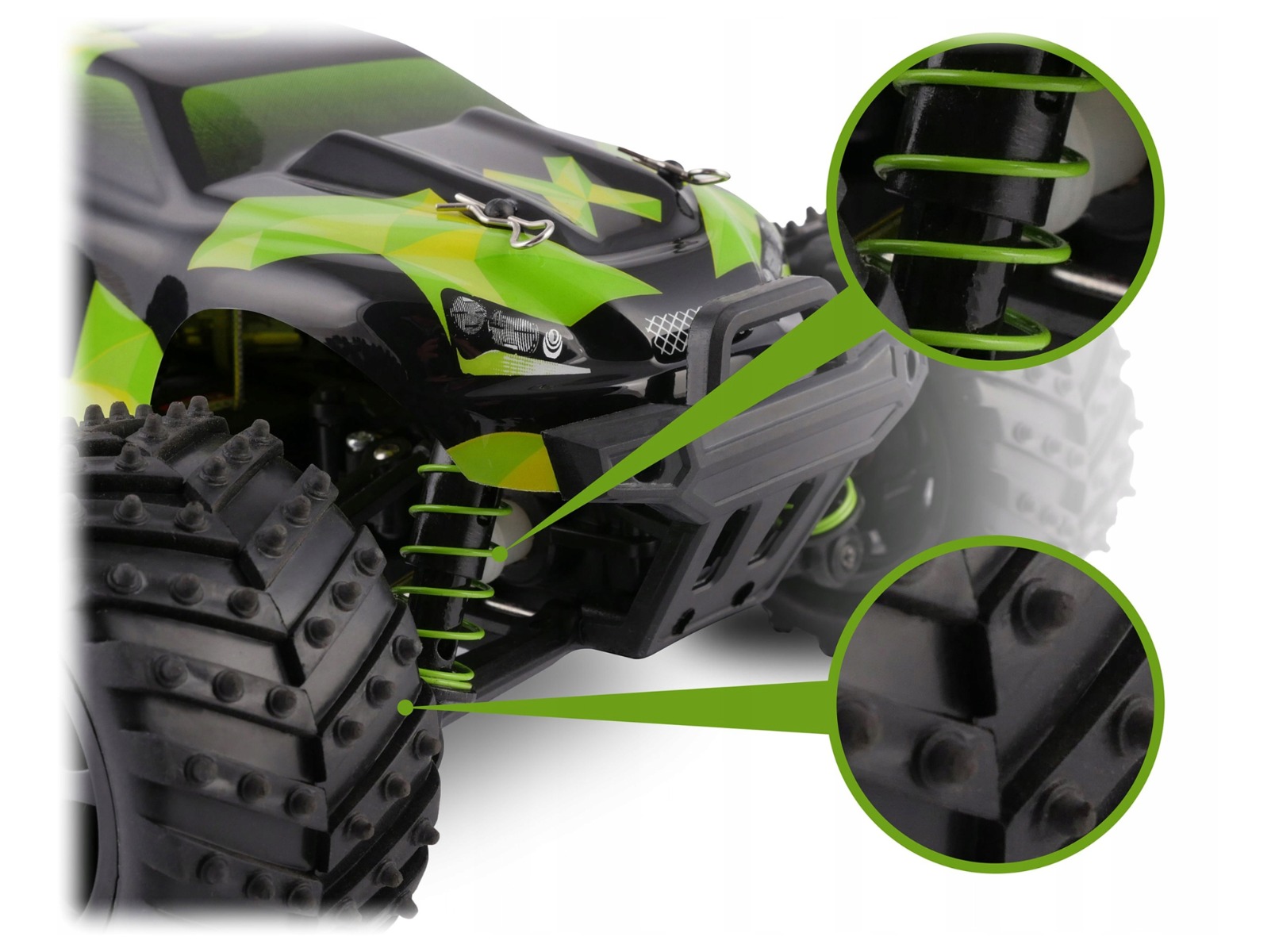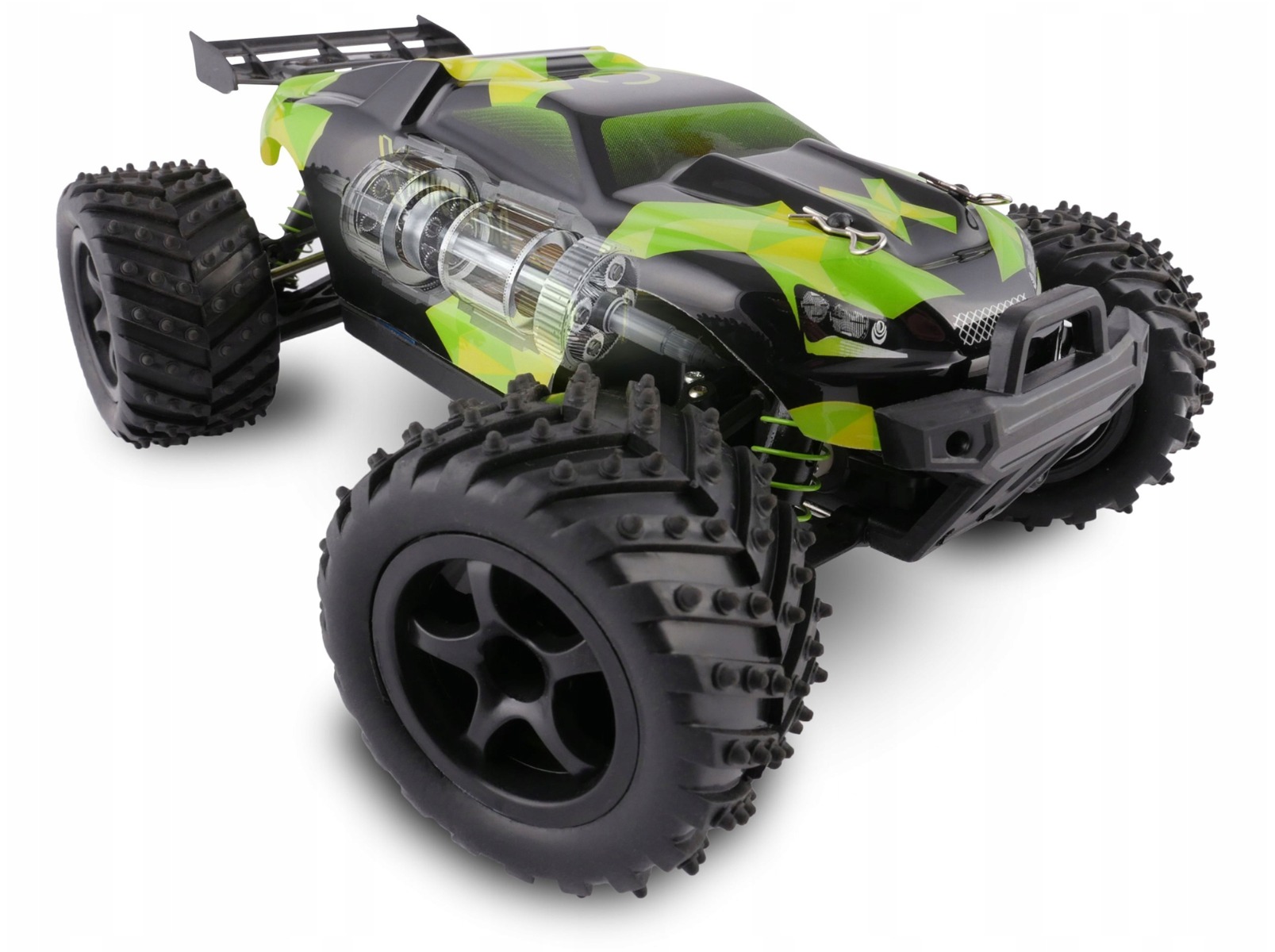 Durable design of Overmax X-Monster 3.0
Thanks to its flexible housing, you can be sure that the Overmax X-Monster 3.0 RC car will always stand on its own. We opted for flexible, durable materials and a reinforced, rigid frame. This makes the Overmax X-Monster 3.0 extremely resistant to bumps and falls, and the massive front bumper further strengthens the protection.
Easy to steer
It's time for the controller, because it's what you use to feel like you're on a real, high-performance race. It's comfortable, feels great in the hand, and the turn and accelerator controls make even sharp turns easier and more confident. The Overmax X-Monster RC car is a perfect gift idea for small and big boys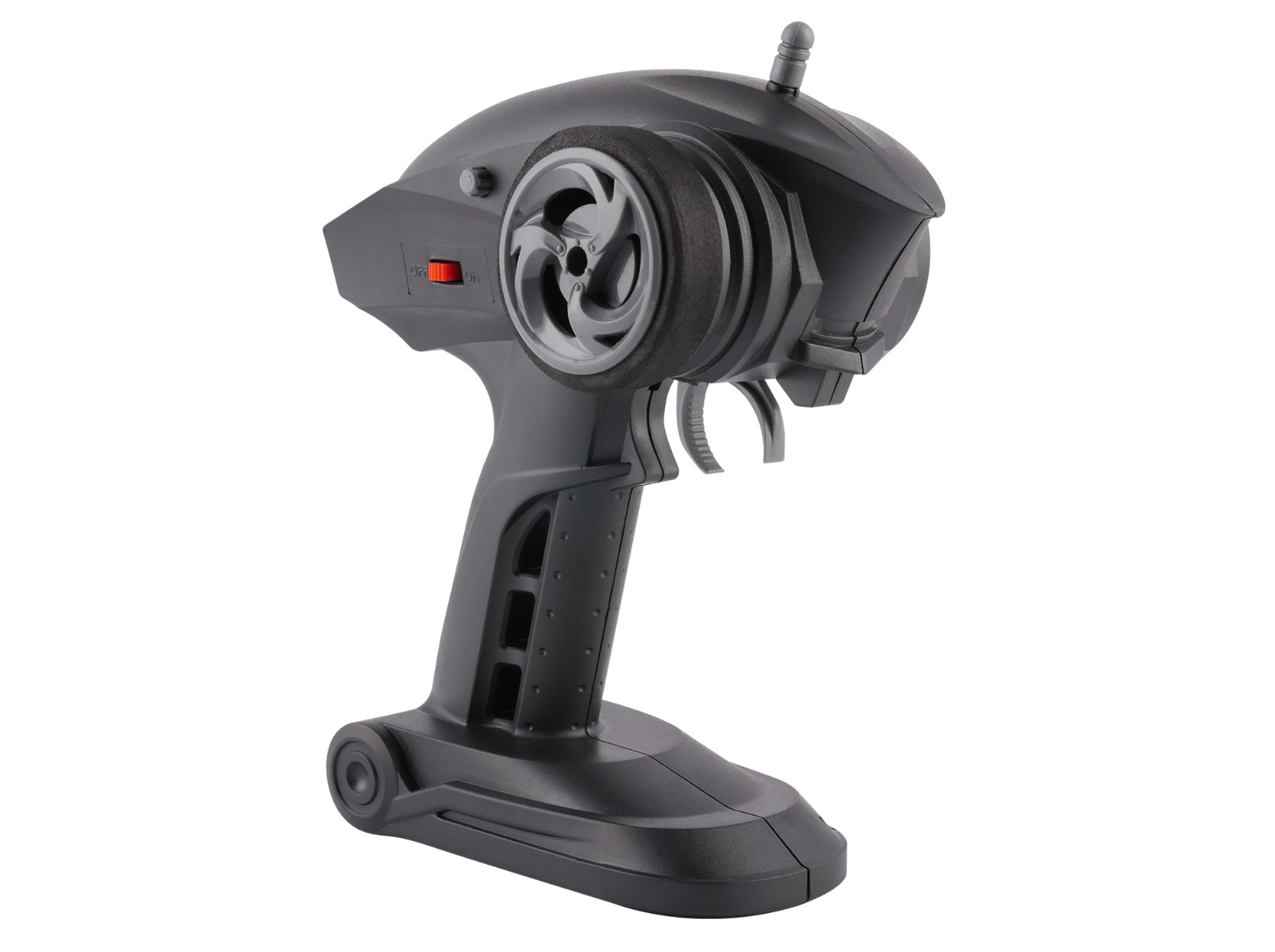 Specification
More Information
SKU
OV-X-MONSTER 3.0
Range
100 m
Maximum speed
45 km/h
Drive
4x4
Tires
Flexible, with a special tread
Battery
2x850 mAh (mounted under the body)
Battery life
Up to 40 min
Scale
1:18
Remote control power supply
3x AA batteries
Accessories
USB charging cable,
remote control,
2 x rechargeable battery,
manual,
warranty card
Certificates
EN 71-1: 2014, TUV