Overmax X-Hooligan — RC car
1:10 scale
540 High Speed brush motor
Speed up to 50 km/h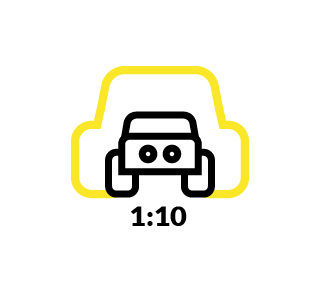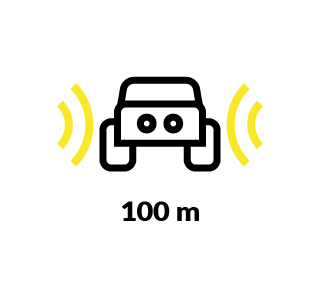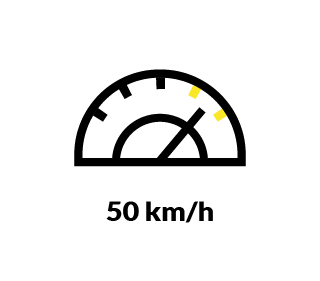 The large, high-performanceRC car provides extreme thrills and entertainment at the highest level.
It will allow you to take part in extreme off-road rallies.
You will achieve this right from the start, gaining an advantage over your rivals.
Time for a professional off-road rally with the Overmax X-Hooligan
Ready for a big thrill? Hold on tight, because with the arrival of the Overmax X-Hooligan, innocent rides are over! It is a true professional among RC cars with a large solid structure. The car is reliable and fast and the trimmers used on the controller allow for sudden turns. Two included batteries (1800 mAh each) for up to 40 minutes of top-level entertainment. Find out more about it!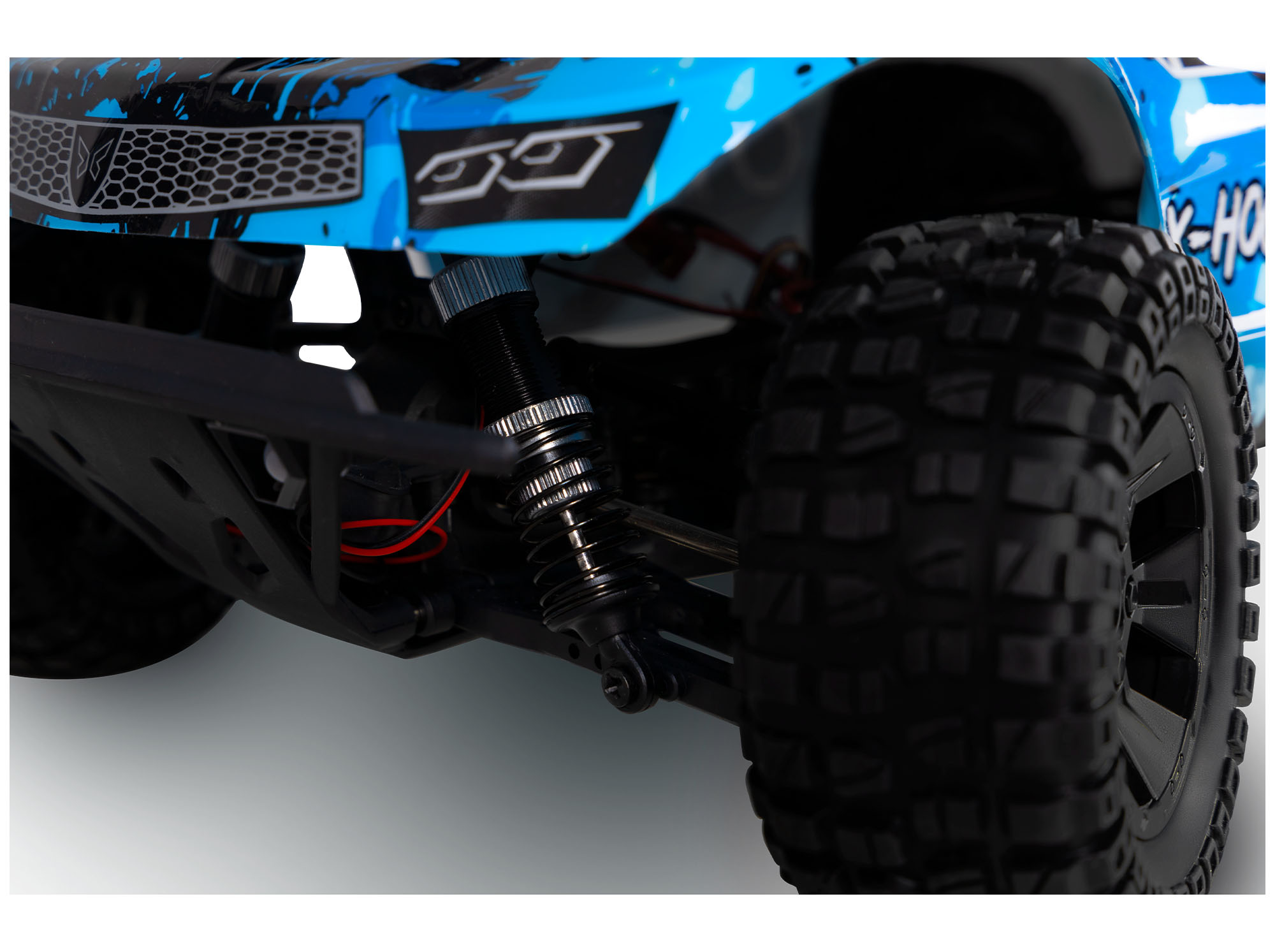 Powerful engine and four-wheel drive
The Overmax X-Hooligan RC car starts up in no time and handles the road perfectly, overcoming advanced obstacles. It is not afraid of near-vertical climbs or sudden changes in road surface. Try it out in tough conditions – on sand and mud – and you'll be impressed with what it can do! Brush motor with heat sink makes the RC car react smoothly to manoeuvres and accelerates quickly, with low power consumption. The appropriate safety features ensure that it does not overheat and lose power during the race.
Overmax X-Hooligan high-performance suspension
The car has independent spring-oil suspension and metal underbody protection. This design guarantees successful rides on any terrain. What's more, you can adjust the suspension by adjusting the shock absorption and body height. Large, 10 cm diameter retreaded tyres achieve the seemingly impossible, such as jumping or climbing at a 45° angle.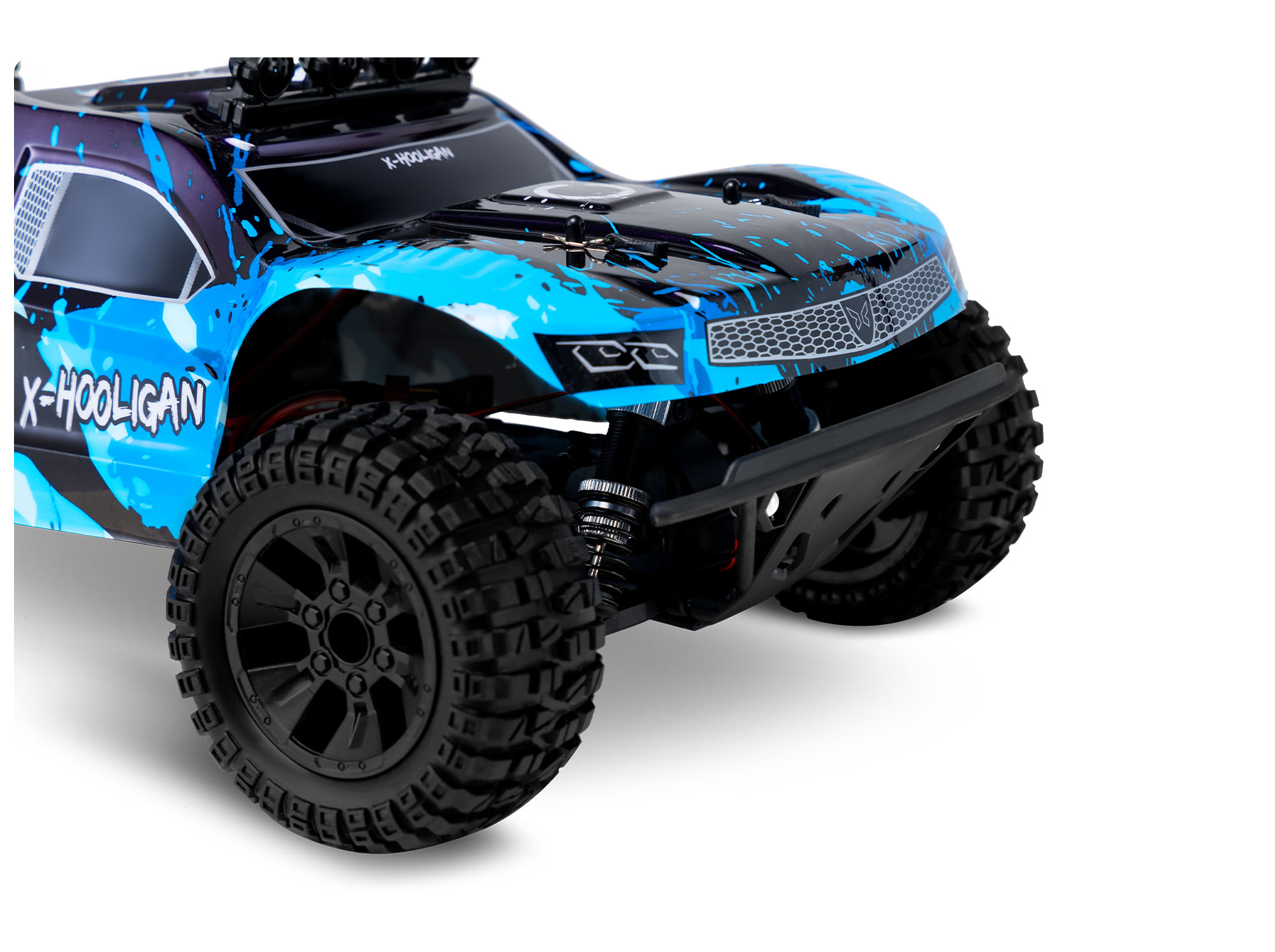 Lightweight and robust housing
Dust-tight design ensures engine life even after repeated off-road rallies. With Overmax X-Hooligan you can easily overcome muddy puddles, but do not try to ride in water – it feels much better on the road. Robust and flexible materials protect the car from damage during a collision or fall.
You are in control!
A convenient and precise controller will allow you to fully enjoy the possibilities offered by Overmax X-Hooligan. Thanks to the use of trimmers, the car can be steered by people with different experience and skills. Use them to adjust speed, power level and twist. They will also make it easier to change hands freely. Striking LED lighting makes the car perfectly visible at dusk or on a cloudy day.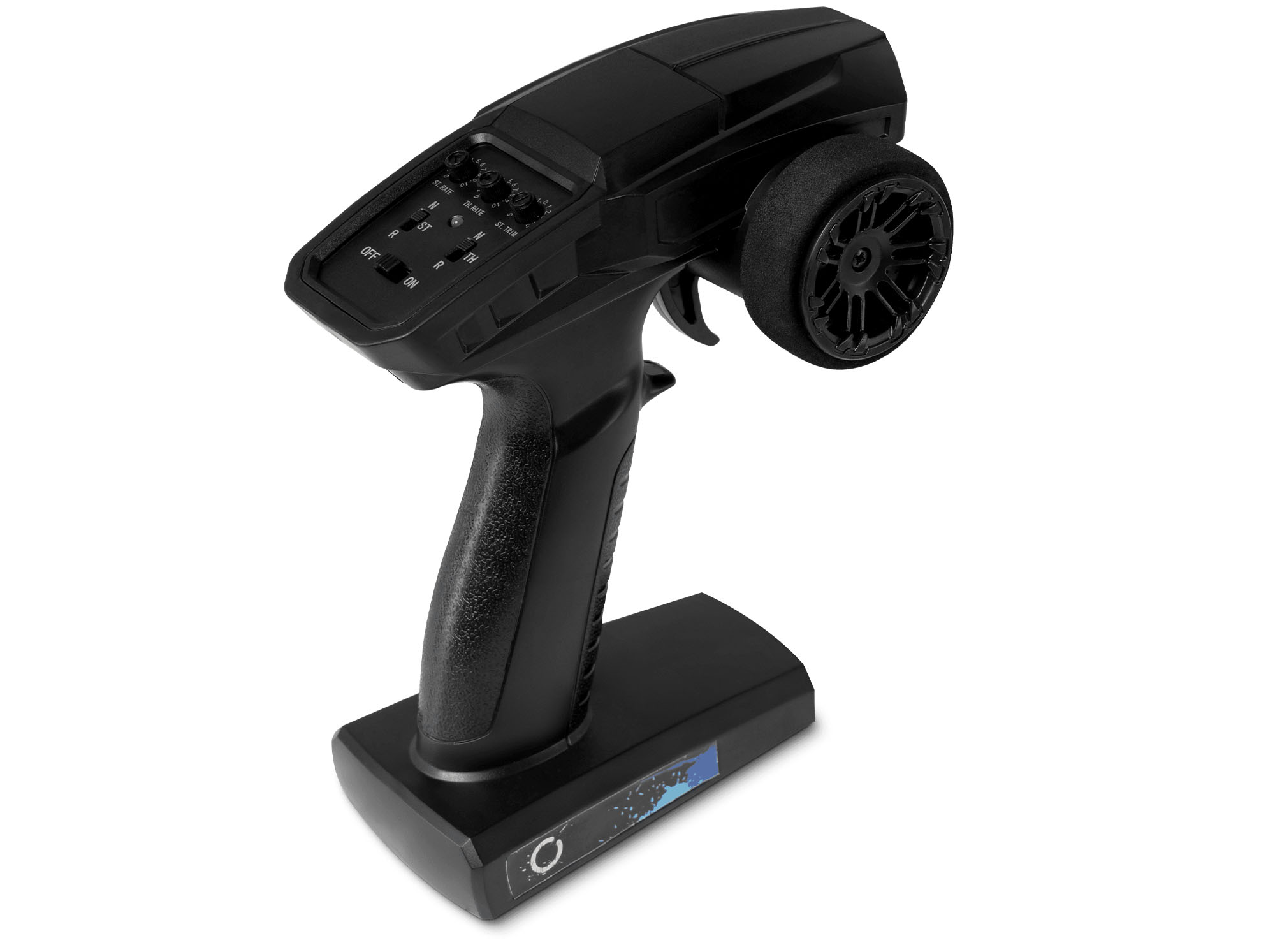 Specification
More Information
SKU
OV-X-HOOLIGAN
Range
100 m
Maximum speed
50 km/h
Drive
4x4
Tires
Flexible, with a special tread
Battery
1800 mAh
Battery life
Up to 40 minutes
Scale
1:10
Remote control power supply
3x AA batteries
Accessories
charging cable,
remote control,
2 x rechargeable battery,
manual,
warranty card,
toolkit