Overmax Tripod Screen 60 — projector screen with tripod
Projection size up to 60"
Easy height adjustment and quick installation
Semi-automatic retraction system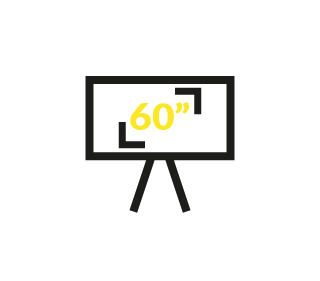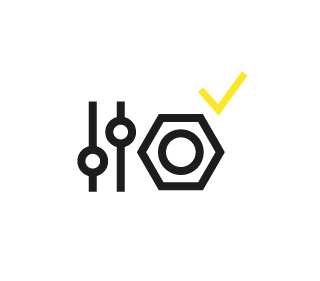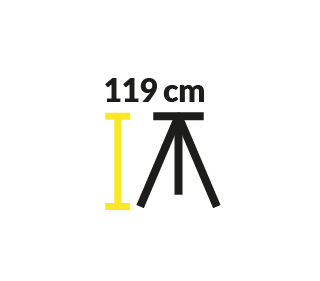 Projection size up to 60"
Easy adjustment and quick installation
The projector holder works anywhere — at home, in the office or at school (working surface 116 × 87 cm).
You can always adjust the screen setting as you need it!
It allows you to set the screen at a maximum height of 119 cm.
Choose a projector screen with tripod Overmax Tripod Screen and enjoy high picture quality!
The white matte Overmax Screen guarantees a high quality image from the projector. The standard 1.0 execution emphasises clarity through realistic colour reproduction. The 60" screen is suitable for anywhere — home, office or school, as well as for outdoor shows.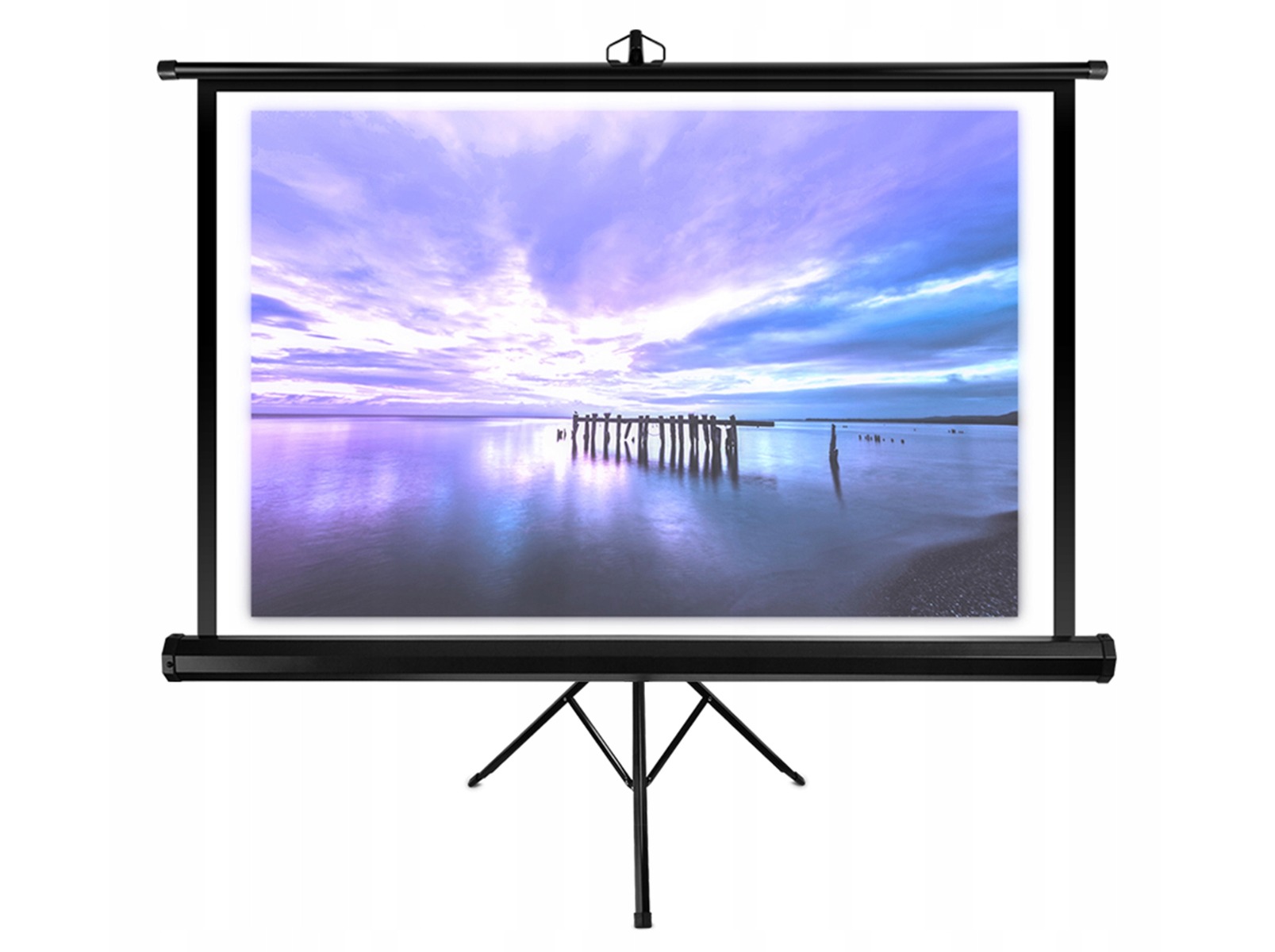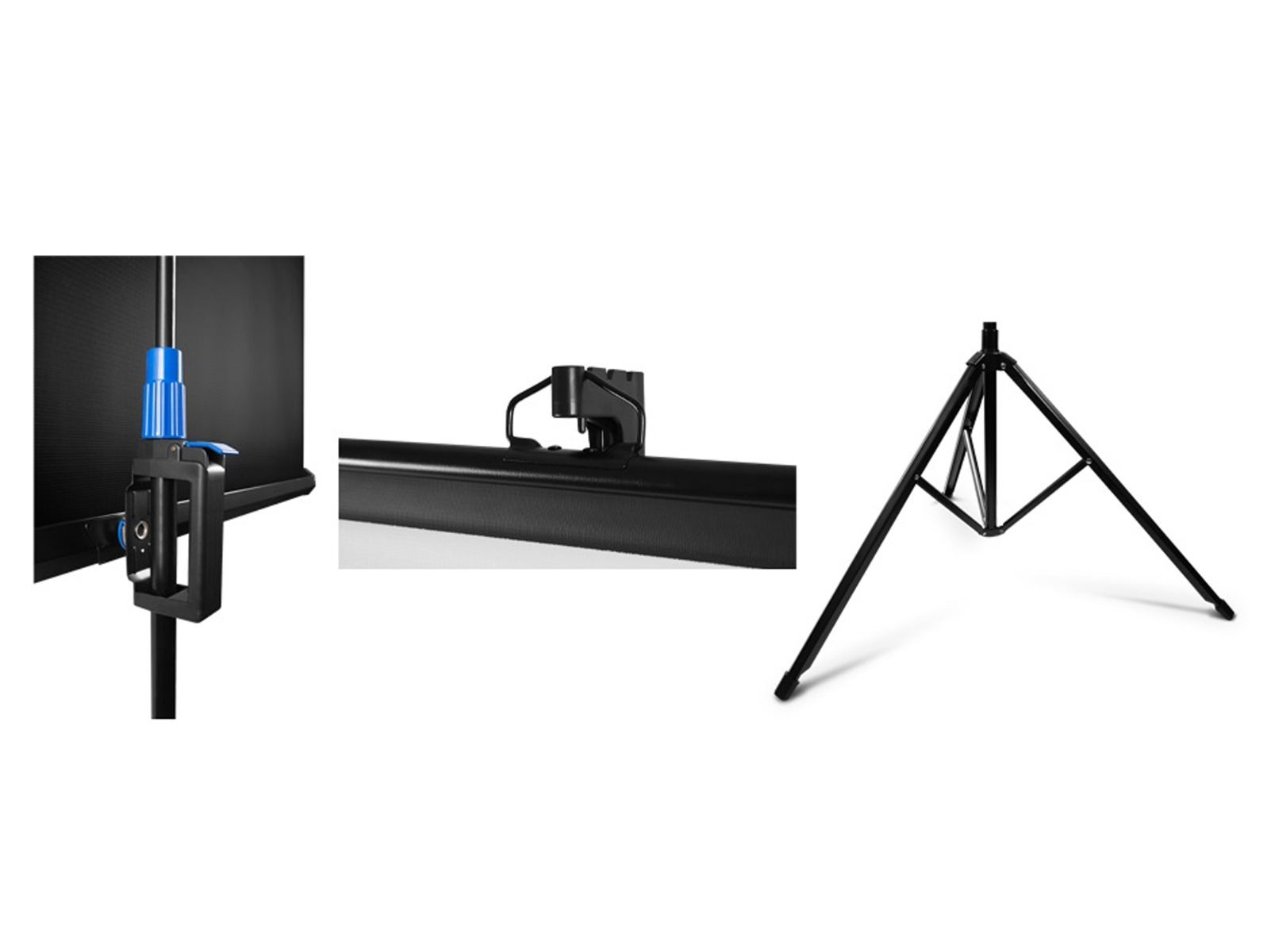 Intuitive and convenient operation
The black tripod stabilises the whole perfectly and its height can be adjusted as required (max. 119 cm). The lightweight and compact design provides a high sense of mobility. Overmax Tripod Screen can be folded quickly and taken anywhere. What's more, the automatic, spring-loaded retraction of the screen allows you to finish your lecture or film screening quickly and efficiently. Don't wait any longer and opt for this practical solution!
Specification
More Information

| | |
| --- | --- |
| SKU | OV-TRIPOD SCREEN 60 |
| Diagonal screen sizediagonal | 60" |
| Work surface | 116 x 87 cm |
| Tripod | Yes |
| Screen height adjustment | Yes |
| Tripod height adjustment | Yes |
| Leg spacing | 80 cm |
| Foldable design | Yes, automatic |
| Screen protection cassette | Yes |